Miranda Otto's aunt was in a cult like her new series 'The Clearing'
Published By admin with Comments 0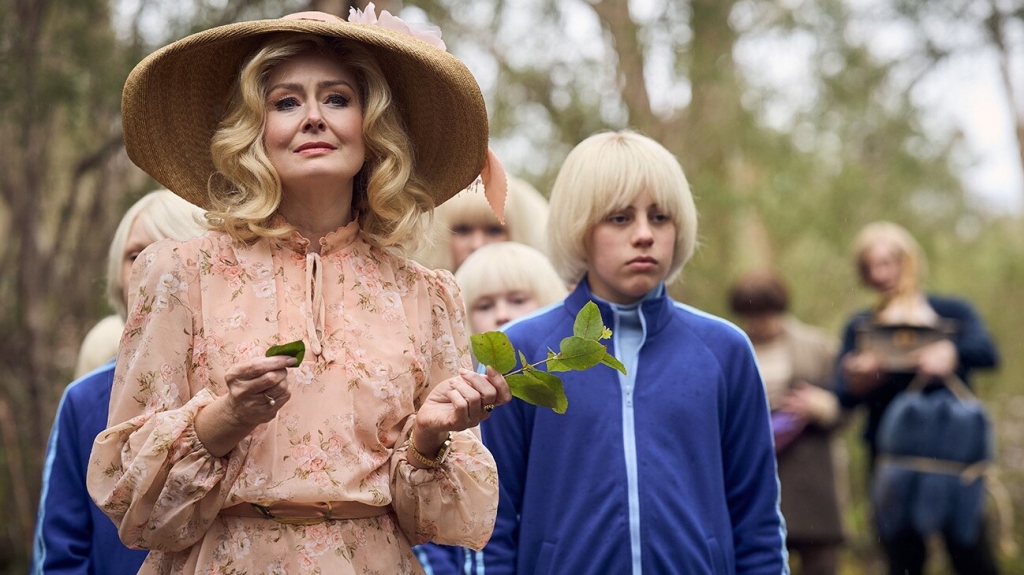 Miranda Otto, who plays the heroic Eowyn in "The Lord of the Rings" movies, takes a darker turn as a sinister cult leader in the new Hulu series "The Clearing."
"I'm really fascinated by cults," Otto, 55, told The Post.
"My auntie was actually in the [Bhagwan Shree Rajneesh] cult in the '80s, when I was a really little kid. So, when they said this role was to play a cult leader, I thought that would be a real challenge."
"The Clearing," based on a novel by JP Pomare, is a fictional story that's partly based on the real-life Australian cult The Family, which operated from the 1960s through the 1980s.
In the show, the group is called The Kindred and is led by Adrienne (Otto), who considers herself to be "the mother" of a large group of kidnapped blond children.
Adrienne rarely gets her hands dirty and has adult minions, including Tamsin (Kate Mulvany), who abduct and discipline the children on her behalf. She's also helped by her friend, Dr. Bryce Latham (Guy Pearce).
In a present-day timeline, the series also follows Freya (Teresa Palmer), a young single mom who has a background with the cult — and becomes alarmed when news reports of abducted kids lead her to believe it may not be obsolete, as she thought.
Otto said that although her aunt was in a cult, she didn't ask her about it.
"I didn't really speak to her," she said. "She's older now and doesn't remember much. But, I read the book called 'Breaking The Spell' by Jane Stork."
Content retrieved from: https://nypost.com/2023/05/24/miranda-ottos-aunt-was-in-a-cult-like-her-new-series-the-clearing/.