The 'radical' religion that 'turned every father into a CULT leader': FEMAIL lays bare the horrifying underbelly of the Duggars' church – which preached that Cabbage Patch dolls were SATANIC and urged members to 'beat' children who 'disobeyed' the rules
Published By admin with Comments 0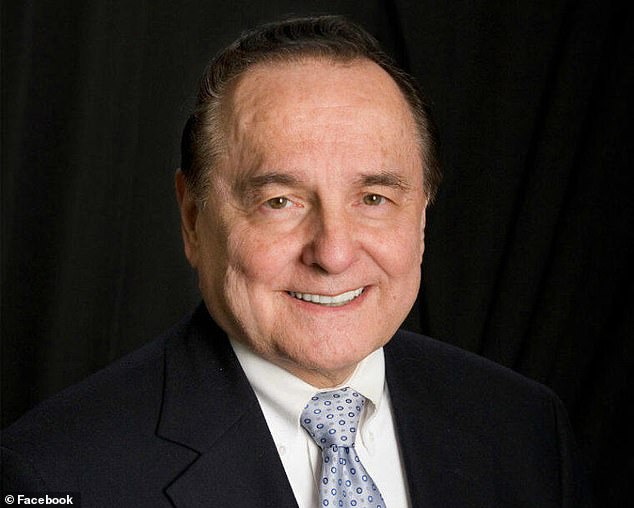 The Duggar family's meteoric rise to fame and sordid fall from grace have turned the Arkansas brood into one of the world's most famous reality TV dynasties – while also shedding light on their little-known 'radical' religion.
While many watched on in surprise as Duggar patriarch Jim Bob and his wife Michelle forced rigorous rules upon their massive gaggle of children – from banning trousers for the girls to insisting upon strict 'courting' rituals that saw the youngsters banned from even holding hands.
Now however, a new documentary is set to thrust a glaring spotlight on the incredibly dark underbelly of the family's church, The Institute in Basic Life Principle (IBLP) – revealing how the Duggars' somewhat bizarre lifestyle restrictions were in fact just the first layer of what is in fact a deep and sordid religious culture.
Shiny Happy People: Duggar Family Secrets is due to be released on Amazon Prime next month – and will see several of 57-year-old Jim Bob and 56-year-old Michelle's own family members 'exposing the truth beneath the wholesome surface of reality TV's favorite mega-family'.
According to producers, the documentary will lift the lid on the 'pandemic of abuse' that ran rife within the religion – which played a key role in the Duggars' popular TLC reality series 19 Kids and Counting, which ran from 2008 until 2015.
IBLP was first started in 1961 by American Christian minister Bill Gothard. It began as a 'local youth outreach' in Chicago, Illinois, and is now described as a 'Christ-centered discipleship for individuals and families.' 
'IBLP is a non-denominational Christian organization with a focus on affirming God's Word and its principles which are vital to one's daily walk with Christ,' reads its website.
Bill forced members to live by an incredibly-strict set of rules that controlled almost every aspect of their lives – including what they wore, what they were allowed to watch on TV, and what music they could listen to.
Barbie dolls, Pokemon cards, and anything made by Disney were all prohibited. Any songs that had a fast beat were believed to be linked to the devil. And Cabbage Patch Dolls were considered satanic.
But the problems with IBLP ran way deeper than Bill's bizarre hatred for children's toys. In the trailer for the upcoming documentary, members detailed how Bill was obsessed with 'authority' and wanted all members to 'obey' him.
The disgraced minister had intense regulations for how his members should treat their kids and how they should interact with people of the other sex.
He was a firm believer that children should heed to their parents, wives should do what their husbands say, and all should always follow his orders – and he encouraged physical repercussions if they didn't listen.
Content retrieved from: https://www.dailymail.co.uk/femail/article-12119591/Inside-Duggars-religious-group-Institute-Basic-Life-Principle-created-Bill-Gothard.html.