How Did Linda Kasabian Die? The Former Manson Family Member Passed 53 Years After Testifying Against the Murderous Cult
Published By admin with Comments 1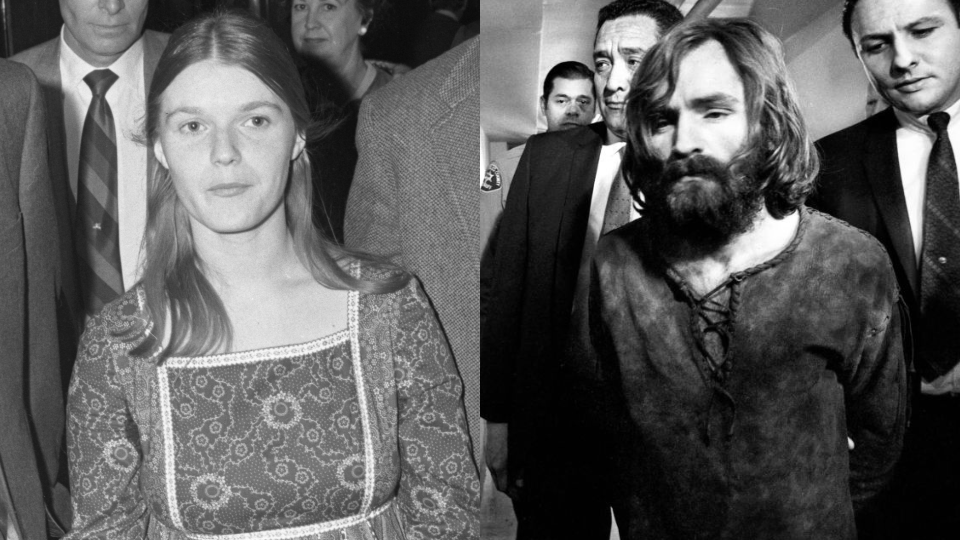 She was a key witness in the case against Charles Manson and his murderous cult and 53 years after testifying, we're wondering how Linda Kasabian died.
Born Linda Darlene Drouin, Kasabian took her second husband's last name when they wed in 1967. It was through a friend of her then-husbands that she met a member of the Manson family—the concept was sold to her as an idyllic hippy commune outside of Los Angeles and, with her marriage falling apart, she decided to move in on their dilapidated Spahn's Ranch. It was a 55-acre property in the San Fernando Valley that had served as the film set for such films as Bonanza and The Lone Ranger but would later act as a base for cult leader Charles Manson and his followers. "George Spahn had owned the ranch since 1948, but by the time the Manson Family arrived, he was 81 years old and blind," James Buddy Day, author of Hippie Cult Leader: The Last Words of Charles Manson told The History Channel. "George liked Charlie, and they came to an understanding that Manson and the women would work the ranch in exchange for being allowed to stay."
How did Linda Kasabian die?
How did Linda Kasabian die? Her cause of death hasn't been revealed but TMZ reported the former Manson Family member passed away age 73. According to her death certificate obtained by the tabloid, she died at a hospital in Tacoma on January 21 and her remains were cremated. The document also showed she had changed her name to Chiochios, presumably to disassociate from her former self as a Manson Family member.
What did Linda Kasabian do?
What did Linda Kasabian do? As mentioned, Linda Kasabian was a member of the Manson Family—a group defined as a cult, led by Charles Manson, who was responsible for the violent murders of seven people (including an unborn child) in Los Angles in "two nights of mayhem" in August 1969.
Life at the ranch with Manson was full of LSD and orgies, but a month after she moved in, it turned violent when Manson announced it was time for "Helter Skelter", what he deemed to be an inevitable race war after which he and his followers would take control of the United States. "Helter Skelter" comes from the Beatle's White Album song of the same name.
In August 1969, Kasabian was instructed by Manson to carry a knife, a change of clothing and her driver's license. She would transport Charles "Tex" Watson, Susan Atkins, and Patricia Krenwinkel to 10050 Cielo Drive, the residence of famous director Roman Polanski and his wife, Sharon Tate, who was eight months pregnant. Kasabian thought it was just another routine robbery but things turned sinister quickly.
According to Watson, Manson instructed him to "totally destroy" everyone inside the house and do it "as gruesome as you can". Kasabian waited outside to stand guard as Sharon Tate, Jay Sebring, Wojciech Frykowski and Abigail Folger were brutally murdered inside the house. Atkins and Watson stabbed Tate 16 times and the word "pig" was written on the house's front door in Tate's blood.
The following night, Kasabian again drove the same members of the family, as well as Manson, Leslie Van Houten and Steve Grogan, to the house of Leno and Rosemary LaBianca, rich owners of a grocery store chain. Manson himself tied up the victims but instructed his followers to kill them. The crime spree sent shockwaves across Los Angeles. Several members of the "family" were arrested following a raid on the Spahn Ranch in October for car theft but police had no idea at that stage they were the ones responsible for the Tate-LaBianca slayings though investigations were in progress. After being informed that a warrant for her arrest as an accomplice to the horrid crimes had been issued, Kasabian turned herself into New Hampshire authorities in early December. She was offered immunity from prosecution in exchange for turning state's evidence and ended up being a key witness to the case against Manson and his "family". Atkins, Krenwinkel, Manson, Van Houten, and Watson were each tried and convicted for their roles in the killing spree.
In an interview with Larry King from 2009, Kasabian recalled Manson as being a "very charismatic, beautiful man" who took her in after she and her first daughter were "left stranded" by her husband. Vincent Bugliosi, the lead prosecutor who helped put Manson and the "family" behind bars said it would have been "extremely difficult" to do so without Kasabian's first-hand testimony. "Even with her testimony, the jury was out deliberating for a week and a half, so we all owe a tremendous debt of gratitude towards Linda because if Manson had gotten off, there's no question he would've continued to kill. He would've killed as many people as he could've."
Actor Damon Herriman took on the role of Charles Manson in season two of Mindhunter and in Quentin Tarantino's Once Upon a Time In Hollywood. "It does make you question a few things about yourself," he told Variety in July 2020 on being asked to play the head of the Manson Family. "As an actor, you almost never get the opportunity to transform in such a dramatic way. And getting to look at myself in the mirror, become Charles Manson, was really invaluable. It was an extraordinary experience to sit in a chair for a few hours watching yourself transform like that."
Content retrieved from: https://stylecaster.com/how-linda-kasabian-die/.