A look into the mysterious roots of Shen Yun: Is the Morrison Center unknowingly hosting a front for a cult?
Published By admin with Comments 0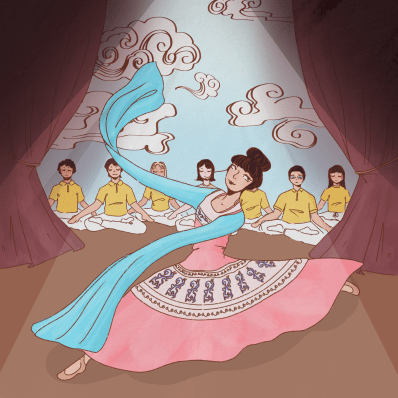 You've likely seen pamphlets or billboards around the Treasure Valley titled "SHEN YUN." This year, the show's motto is "China Before Communism," with advertised images of a woman leaping through the air in a bright pink traditional Chinese dress and long baby blue water sleeves.
But what the billboards don't show is the new religious movement behind Shen Yun's founding, cult accusations, controversial statements made by the group's leader and a money trail that leads back to Cuddebackville, New York.
The Morrison Center in Boise hosted Shen Yun on Feb. 18 and 19. The Morrison Center told The Arbiter that since 2016, they've hosted the performance six times, the one exception being in 2020 due to COVID-19 restrictions.
According to the Morrison Center, Shen Yun's rental expenses over the two days amounted to around $51,000.
Shen Yun is a non-profit started in 2006 by practitioners of the new religious movement, Falun Gong (also known as Falun Dafa). They host dance performances in major cities from America, to Europe and Asia.
Falun Gong founder Hongzhi Li lives at the 400-acre Dragon Springs compound in New York, where Shen Yun is based.
Li has sparked controversy over his public remarks, once saying in a speech that heaven is segregated by race and disputed the theory of evolution. The Falun Dafa Info website claims that the Falun Gong practice has "showed marked or complete recovery," of illnesses such as cancer.
Cult expert Rick Alan Ross has raised concerns over the Falun Dafa group promoted by the show, the leader behind Falun Dafa and how much the dancers are being paid. Ross, the executive director of the Cult Education Institute, spoke with The Arbiter by phone about why he believes Falun Gong meets the criteria of being a cult.
Content retrieved from: https://arbiteronline.com/2023/03/14/a-look-into-the-mysterious-roots-of-shen-yun-is-the-morrison-center-unknowingly-hosting-a-front-for-a-cult/.