Woman shares life in a religious Australian cult, on Abbie Chatfield's It's A Lot podcast
Published By admin with Comments 0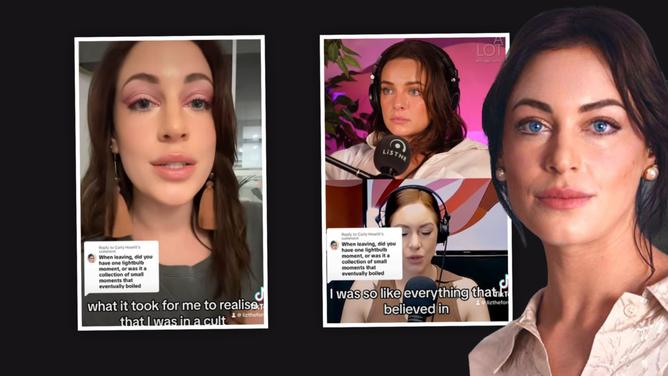 The woman, going by the name of Liz, says her world changed when she was targeted walking through a shopping mall.
She told Abbie Chatfield's podcast It's A Lot she was convinced to join an art group and the clan "filled her cup" with love as she was going through an eating disorder at the time.
Liz says it took six months before she was brainwashed into the religious group, who she alleges was run by a serial rapist who spent time in jail.
"It's a long process. No one gets brainwashed right out the gate…it takes months," Liz said. "It was a strategic cunning process."
The woman says the cult deployed psychological coercive techniques similar to those "used in terrorist organisations, abusive relationships and high control governments" to win her over.
It all unfolded when she was 18 and just finished year 12. She was approached at a shopping mall by a lady asking her to do a survey about Australian culture.
Content retrieved from: https://www.perthnow.com.au/entertainment/woman-shares-life-in-a-religious-australian-cult-on-abbie-chatfields-its-a-lot-podcast-c-12054011.