'They knew too much': 'Baby Holly' breaks her silence 40 years after she was abducted – and says she believes religious cult that left her at Arizona church brutally murdered her parents because they 'wanted to get away'
Published By admin with Comments 0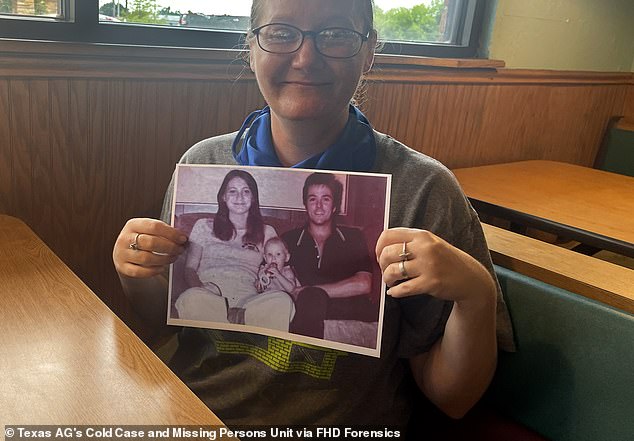 The woman known as 'baby Holly', whose parents were murdered in 1981 but went unidentified for forty years, has broken her silence, revealing she believed they were murdered trying to leave a religious cult.
Holly Miller, 42, only discovered in the summer of 2022 that her biological parents Harold dean Clouse, then 21, and Tina Clouse, then 17, had been murdered in Houston Texas when she was just a baby and that her extended family had been searching for her ever since.
Speaking exclusively to ABC's David Muir, Miller revealed that she believes the Christ Family cult which her parents joined in the early 80's were linked to their deaths.
'I really believe they were trying to leave the cult. That the were leaving when they were murdered. I really believe that' Miller, now a mother of five herself, told the program.
Holly believes her parents 'knew too much' which is why they ended up murdered.
Content retrieved from: https://www.dailymail.co.uk/news/article-12710721/They-knew-Baby-Holly-breaks-silence-40-years-abducted-says-believes-religious-cult-left-Arizona-church-brutally-murdered-parents-wanted-away.html.