State should set up commission of inquiry into cults
Published By admin with Comments 0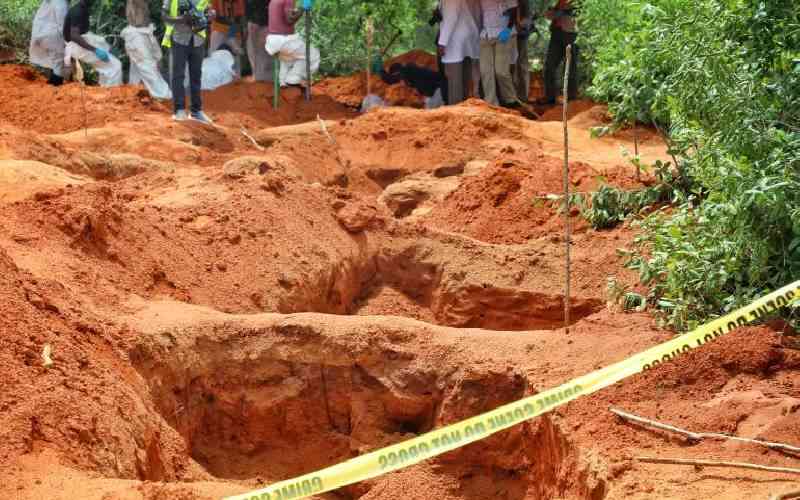 With the country still coming to grips with the mass killings in Shakahola in Malindi, more questions continue to be raised but with little or no answers at all.
For instance, the pregnant question that remains unanswered is why Pastor Paul Makenzi undertook the activities of his cult-like church, Good News International, for so long with the security and intelligence community knowing or if they knew, failed to take action.
In fact, it has emerged that numerous Occurrence Book reports were documented at local police stations which clearly means that there was massive failure on the part of the government to prevent the deaths of gullible Kenyans who starved to death or were killed by Makenzi and his ilk.
What is more disturbing is the seemingly ensuing blame game between the Judiciary and the Directorate of Public Prosecutions regarding actions taken to stop the preacher's activities, including denying children the right to education and radicalisation.
Indeed, it took children who fled from the forested farm after being denied food and failure by the church's members to buy foodstuff from the nearby market for the local administration to start realising that something was not right.
It is important to note that this is not the first time Kenyans are dying after being influenced by religious cults and other radical groups in the country.
Content retrieved from: https://www.standardmedia.co.ke/opinion/article/2001471976/state-should-set-up-commission-of-inquiry-into-cults.