Major update in Kenya cult deaths after doomsday clan 'starved themselves' so they could 'meet Jesus Christ'
Published By admin with Comments 0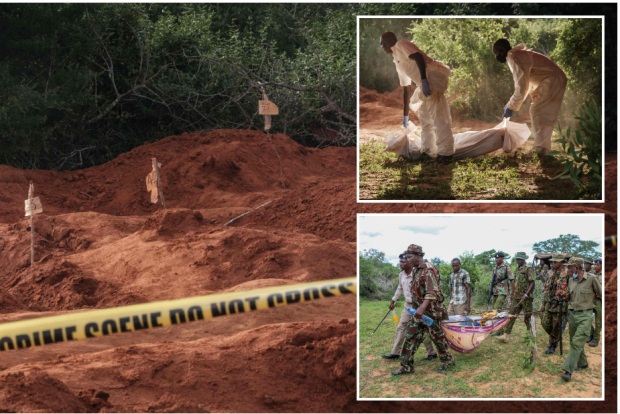 MORE than 300 bodies have been discovered in a Kenyan forest after a doomsday cult starved themselves to death to "meet Jesus Christ" in April.
Cops say the butchered and buried remains belong to followers of Paul Mackenzie, a taxi driver-turned-preacher, who stands accused of ordering the massacre.
The bodies, first discovered on April 13, continue to be found in the forest 50 miles north of the the Indian Ocean town of Malindi in Kenya.
"The death toll has now risen to 303 after the 19 bodies were exhumed," regional commissioner Rhoda Onyancha said.
The toll remains provisional, and the authorities in the East African country fear the true number of dead could be much higher as over 600 people have been reported as missing.
Mackenzie is due to face charges of "terrorism" in the case which has rocked the east African nation.
Content retrieved from: https://www.the-sun.com/news/8400948/update-kenya-cult-deaths-starved-meet-jesus/.