Judge: Alex Jones used bankruptcy to delay Sandy Hook defamation trial in Texas. His lawyer must pay $97K
Published By admin with Comments 0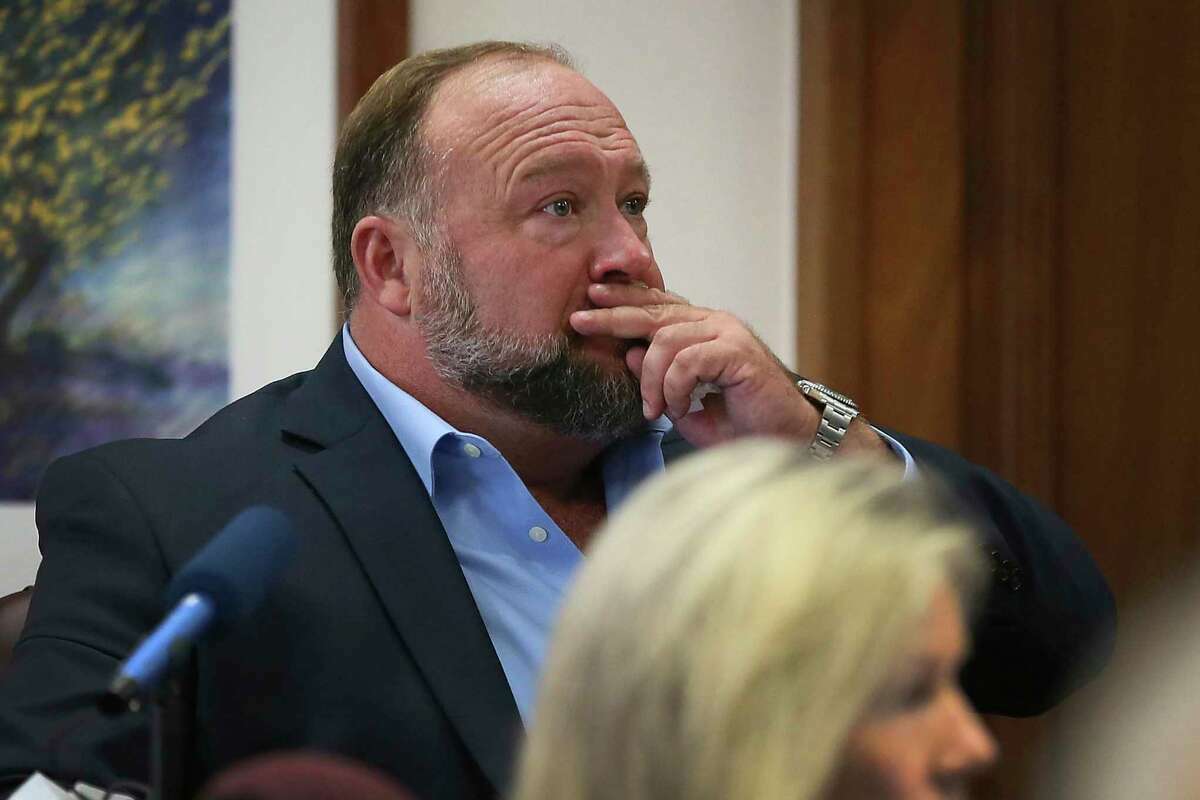 Alex Jones filed for bankruptcy for the first time in 2022 to delay the start of a defamation awards trial in Texas for the parents of a slain Sandy Hook boy. And for that bad faith delay, Jones' lawyer has been ordered to pay $97,000 to the parents' attorneys, a judge ruled.
"Our clients are pleased that Mr. Jones' attorney will have to pay for his ridiculous antics," said Mark Bankston, lead attorney for Neil Heslin and Scarlett Lewis. They were awarded $49 million in August once Jones' first bankruptcy was bounced from federal court and the Texas defamation trial was conducted.
Jones' Texas attorney Andino Reynal on Friday told Hearst Connecticut Media that he was debating the cost of an appeal, arguing that he was not the attorney who filed the bankruptcy for three Jones' shell companies just days before the defamation trial was to start for Heslin and Lewis.
"Any court that reviewed this decision would see that is is not supported by the facts or the law," Reynal said Friday.
Reynal was referring to a late April decision by Travis County District Court Judge Maya Guerra Gamble ordering Reynal to pay the Sandy Hook parents' attorney $63,000 in bankruptcy court costs and a $25,000 fine for "false pleadings, groundless removal and bad faith disruption of trial," among other charges.
Guerra Gamble also ruled that Reynal would have to pay an additional $115,000 "should an appeal of the court's ruling be undertaken."
The sanctions against Jones' Texas attorney are the latest fallout from two high-profile defamation awards trials involving Sandy Hook families in 2022.
The second was the $965 million award that a Waterbury jury ordered Jones to pay to eight Sandy Hook families and an FBI agent, after Jones called the slaying of 26 first graders and educators at Sandy Hook Elementary School "staged," "synthetic," "manufactured," "a giant hoax" and "completely fake with actors."  The Connecticut judge who oversaw the monthlong trial in Waterbury tacked on another $473 million that Jones had to pay families in punitive damages and attorney's fees.
While Jones fights for survival in personal bankruptcy court, the focus has turned on motions to punish his lawyers in Texas and Connecticut over misconduct allegations. In January, state Superior Court Judge Barbara Bellis suspended the Connecticut law license for six months of high-profile New Haven attorney Norm Pattis for his role as Jones' attorney in sharing confidential medical records of Sandy Hook families with Reynal.
Pattis is appealing that decision. Reynal was not sanctioned by Bellis for his role in the Sandy Hook families' medical records leak, "despite (the court's) finding of misconduct on the part of (Reynal)," Bellis wrote. However if Reynal wants to apply to a judge to represent a case in Connecticut, Reynal must disclose Bellis' 45-page ruling.
Meanwhile, a jury trial to determine how much Jones must pay the parents of another Sandy Hook boy who was slain in the 2012 mass school shooting has been scheduled for October in Texas.
Content retrieved from: https://www.newstimes.com/news/article/alex-jones-bankruptcy-delay-sandy-hook-trial-18080988.php.