How abandoned school became cult HQ for QAnon conspiracist who says she's the Queen of Canada…and terrifies local kids
Published By admin with Comments 0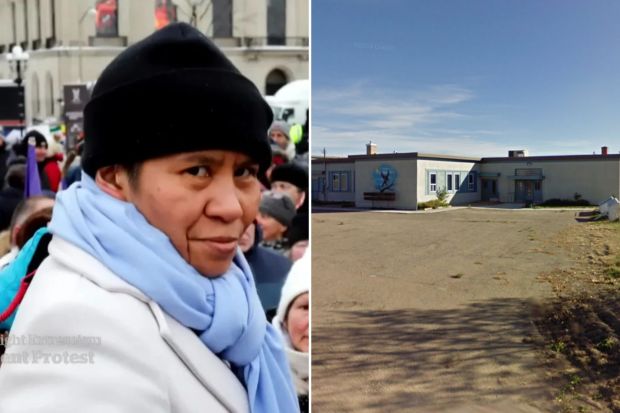 AN abandoned school has now become the harrowing lair of a cult leader who says she is the Queen of Canada.
QAnon conspiracist Romana Didulo and her loyal followers have turned the village of Richmound, Saskatchewan, upside down – terrifying local children and their families.
Didulo, 48, emigrated from the Philippines to Canada as a teen and set up several businesses before forming a fringe political party in 2020.
After endorsements from QAnon leaders, the 48-year-old built up her loyal band of supporters.
Didulo then declared that she had overthrown the legitimate government of Canada, adding that her claim to the "Queen of Canada" title is backed by secret and powerful US military interests.
Content retrieved from: https://www.the-sun.com/news/9247997/abandoned-school-qanon-conspiracist-canada-romana-didulo/.