Edmonton 'spiritual leader' John de Ruiter charged with four sexual assaults, police seek additional complainants
Published By admin with Comments 1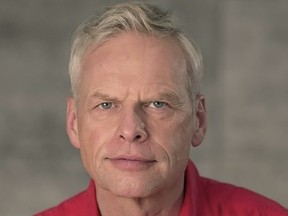 A self-styled Edmonton spiritual leader has been charged with sexually assaulting four of his followers.
Edmonton police on Monday announced Johannes "John" de Ruiter was arrested Saturday on four counts of sexual assault for incidents that allegedly occurred between 2017 and 2020.
de Ruiter is a former shoemaker from rural Alberta who runs the College of Integrated Philosophy, also known as the Oasis Group, which operated out of a $1.7-million headquarters on 177 Street until 2021.
de Ruiter, 63, claims a global following and bills himself as the "living embodiment of truth." He founded his "college" in 2006 and became known for holding weekly meetings in which he stares silently at followers for hours.
Investigators believe there may be additional complainants and is encouraging them to come forward. Police said de Ruiter is currently holding meetings at a St. Albert office building, as well as retreats at a campground near Smith, Alta.
Content retrieved from: https://edmontonjournal.com/news/crime/edmonton-spiritual-leader-john-de-ruiter-charged-with-four-sexual-assaults-police-seek-additional-complainants.