Despite Crackdowns by Big Tech, QAnon Conspiracy Continues to Live on Alt-Tech Platforms
Published By admin with Comments 1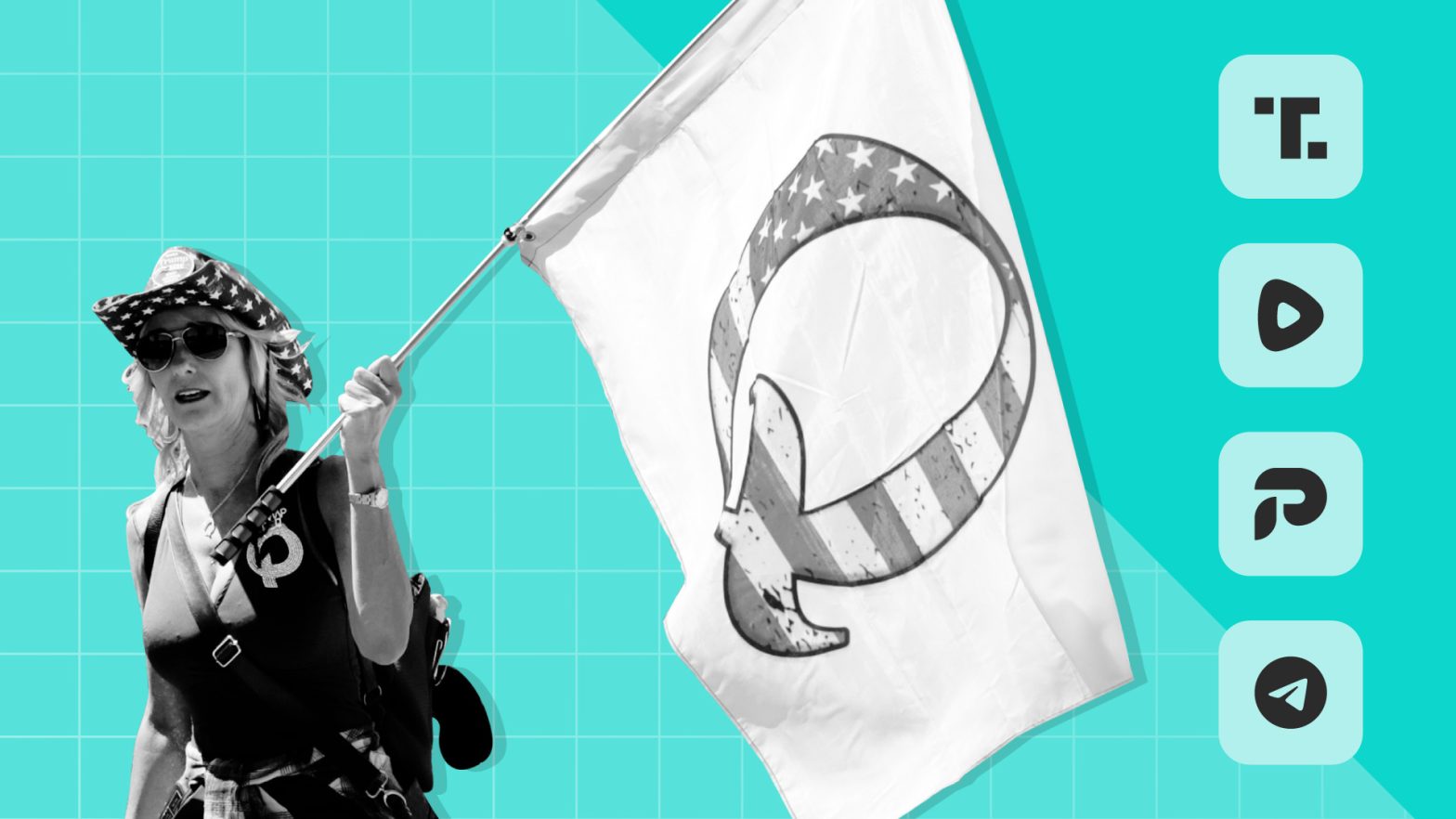 Social media remains primary source for QAnon information despite mainstream bans, Morning Consult data shows, and experts warn that Trump's return to Facebook and Twitter could re-energize the movement
Users of alt-tech platforms including Truth Social, Parler, Rumble and Telegram are at least twice as likely as the general U.S. public to participate in posting about QAnon and to have a favorable view of it.
Awareness in QAnon has not dissipated despite crackdowns by mainstream social media platforms on content related to the conspiracy theory.
Alt-tech platform users are split on opinions of QAnon: 37% believe the conspiracy theory is at least somewhat accurate and 40% believe it is at least somewhat inaccurate, while 32% view QAnon at least somewhat favorably and 33% view it unfavorably.
Following the insurrection at the U.S. Capitol on Jan. 6, 2021, mainstream social media platforms cracked down on content and accounts promoting QAnon, a conspiracy theory that claims a secret group of elites controls global governments, as well as a political movement that pushed the idea that the 2020 election was stolen from former President Donald Trump. In response, many QAnon believers moved to lesser-known social platforms marketed to users with more right-wing sensibilities. These "alt-tech" platforms, including one launched by Trump, pitched themselves as havens for free speech and attracted users who would face suspensions or bans for sharing content that promoted QAnon on platforms like Twitter, Facebook, YouTube and TikTok.On the alternative sites — including Truth Social, Parler, Rumble and Telegram — the conspiracy has maintained relevance. Users of alt-tech platforms are twice as likely as U.S. adults overall to participate in posting about QAnon, according to a Morning Consult About 1 in 5 adults who have an account on right-leaning social media platforms said they post and/or engage with content related to QAnon in a positive manner, compared to just 1 in 10 U.S. adults overall who said the same.According to data collected by Sensor Tower Inc. and provided to Morning Consult, alt-tech platforms saw significant growth in 2021, following the new restrictions on mainstream social media. Messaging platform Telegram received 4 million installs in the United States from Jan. 6 to Jan. 31, 2021, compared to 446,000 downloads during the same period a year earlier. Parler, which hosted photos and videos of the attack on the U.S. Capitol, achieved more than 850,000 downloads and Rumble received more than 760,000 during that window of time — both of which had only 1,000 installs each during the same period in 2020.The ability for QAnon adherents to rapidly shift to these platforms stems from what Angelo Carusone, president of Media Matters for America, calls an "amplification imperative" that is "baked into their DNA." He notes that as far back as early 2019, members of the movement built apps for many platforms, from Android and iPhone to Roku, with the goal of scattering content far and wide.Mike Rothschild, author of "The Storm Is Upon Us: How QAnon Became a Movement, Cult, and Conspiracy Theory of Everything," said that the major QAnon influencers who were banned from Twitter after Jan. 6 "immediately moved over to Telegram." He noted that platforms like Rumble and Parler saw some embrace, as well, but QAnon influencers were able to build "six-figure followings with almost no trouble" on Telegram.
Content retrieved from: https://morningconsult.com/2023/03/01/qanon-conspiracy-continues-to-live-on-alt-tech-platforms/.