Clearwater sets terms for land swap: Tell us your plans, Scientology.
Published By admin with Comments 0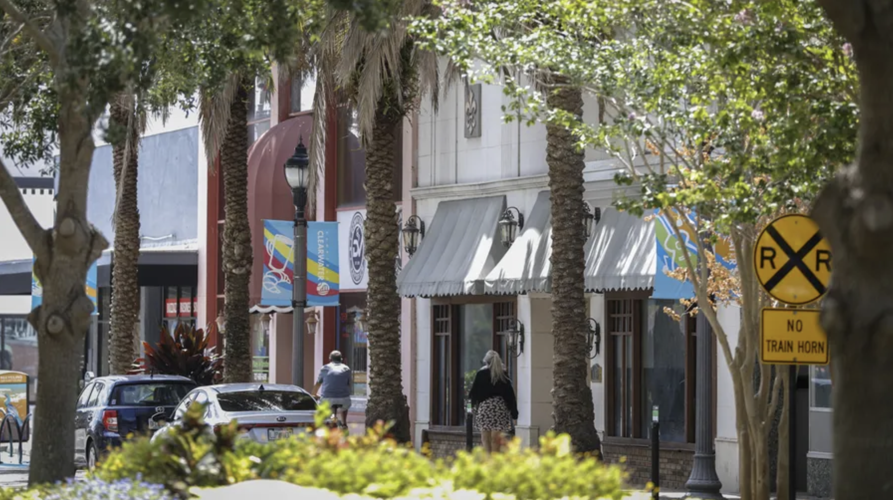 CLEARWATER — For more than a year, as former City Manager Jon Jennings negotiated a major downtown land swap with Scientology leader David Miscavige, City Council members were not privy to the details.
Now that they have learned more, all five of them said in interviews they are not impressed with what's been proposed. They also said they would not be willing to make any trade unless Miscavige discloses his plans for at least 176 downtown parcels purchased since 2017 by limited liability companies managed by Scientology parishioners.
Most of the properties have remained vacant or undeveloped, frustrating the city's efforts to revitalize downtown.
"I need to know more," said council member Lina Teixeira. "What is their plan for the rest of downtown? I've been waiting for a long time, so I want something concrete. Without that, I don't see this as a deal at all."
Mayor Brian Aungst Sr. said he was "very ambivalent" about a land swap. "If we make any kind of deal," he added, "we'd want some kind of guarantee that a lot of these properties that have been purchased are going to be activated."
Any deal involving properties each side might give up in a trade would require council approval, but Jennings led the negotiations with Miscavige until the council fired him on Jan. 5. His successor, City Manager Jennifer Poirrier, said she met with two church officials on Jan. 20 to learn what Miscavige and Jennings had discussed.
She then obtained appraisals on the properties and relayed to each council member earlier this month the locations and the gap in values. So far, the land the city would give up is worth $3 million more than what the church is offering.
The proposed swap includes the city giving up a decommissioned fire station on Franklin Street and a 1.4-acre vacant lot on Pierce Street near the waterfront that Miscavige has coveted. Together, the properties are valued at $10.1 million, according to the average of two sets of appraisals completed by the city.
In exchange, the church would give up vacant property around the northeast corner of South Fort Harrison Avenue and Chestnut Street. The eight parcels are valued at an average of $7.1 million, according to the city's two appraisals.
The city already owns two parcels on the northern and eastern edges of this corner, and combined, the land would create a prominent canvas for redevelopment because drivers pass the corner when approaching and exiting the bridge for Clearwater Beach.
None of the parcels the church is offering are owned by the Scientology organization, according to property records. They are owned by companies managed by parishioners and were part of the wave of purchases that began in 2017.
Content retrieved from: https://www.tbnweekly.com/clearwater_beacon/article_273b70c0-ff14-11ed-8ae8-e39ec1b05f24.html.