Aussie father lured into a notorious sect which beat and brainwashed his children before they were torn apart reveals how he finally escaped – while his ex-wife remains in its clutches
Published By admin with Comments 1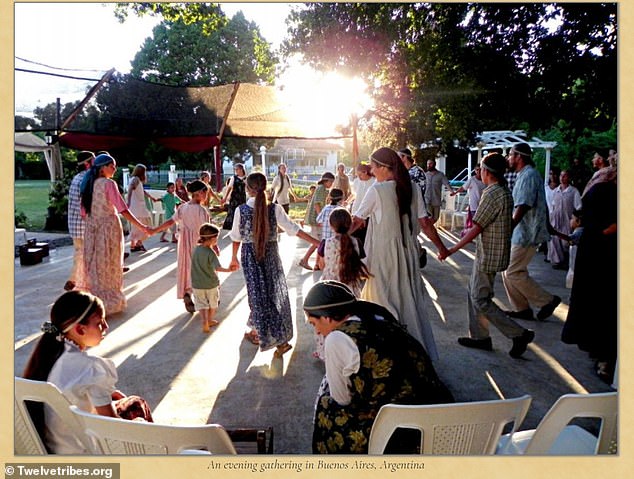 An Australian family who managed to escape a notorious sect have revealed the horrific punishments they endured as children.
In 1999, the Klein family comprising of Tessa, her brother Bryson, their father Matt and their mother, were invited to join the Twelve Tribes at a 22acre farm in Picton, 1.5 hours south of Sydney.
Tessa, then aged four and Bryson, aged two, entered a 'loving and religious group' with their parents that promised an alternative, community-based lifestyle.
Bryson was unsettled at night which led to little sleep for the entire family. His mother – who was suffering postnatal depression – wanted to use a 'naturalistic approach' to his care, and believed Twelve Tribes could help her.
After about eight months of visiting the farm at Picton, the family decided to join full-time. It was the start of their downfall.
'They were not what they seemed,' Tessa told Daily Mail Australia.
Founded in Tennessee in 1972, the Twelve Tribes are a global fundamentalist Christian group and believe they are the only true followers of Jesus – who they call Yahshua.
They also believe they must reform the Twelve Tribes of Israel in order to communicate with him.
The group follows the Book of Revelations and aims to create an army of 144,000 spiritually undefiled virgin men to guide the Twelve Tribes into the afterlife, as per Revelations 14.
The founder, Eugene Spriggs, taught that women are to be completely subservient to men, and their highest honour is becoming a wife and mother.  
The Twelve Tribes has spread its message across the world by opening up numerous tax-free businesses such as soap factories, farms, workshops and most famously – their Yellow Deli cafes.
Tim Elliot, co-producer of the Inside the Tribes podcast, has spent hundreds of hours researching the sect alongside co-producer Camille Bianchi.
'[They commit] really physically damaging, excruciating punishments on young children for relatively minor things,' Elliot told Daily Mail Australia.
Content retrieved from: https://www.dailymail.co.uk/news/article-11652069/Twelve-Tribes-sect-Aussie-family-escaped-community-tell-story.html.