Bankrupt Alex Jones spends nearly $100,000 a month
Published By admin with Comments 1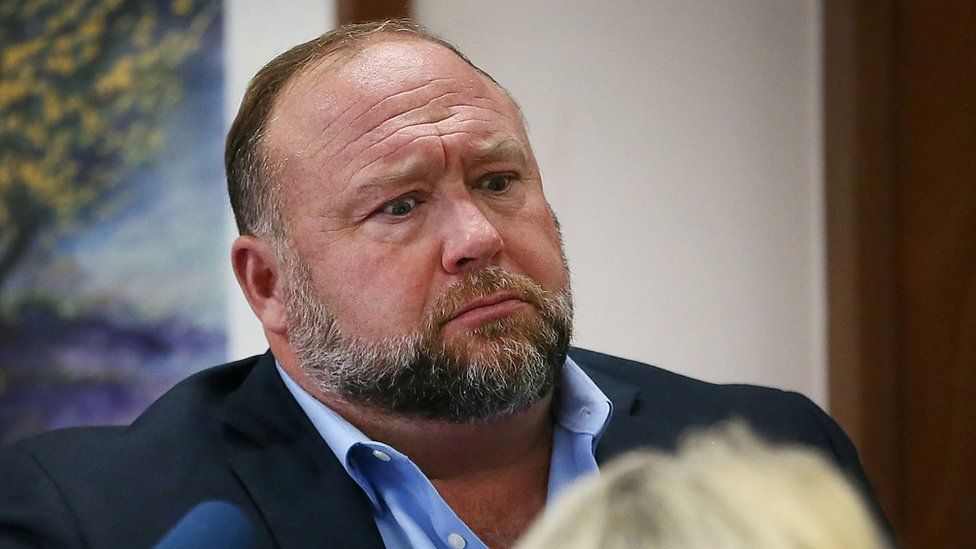 Conspiracy theorist Alex Jones has filed for bankruptcy but has nearly $10m (£8.3m) in assets and spends almost $100,000 (£83,000) a month, according to court filings.
He owes almost $1.5bn in court-awarded damages to relatives of victims in the 2012 Sandy Hook school shooting.
Details of his finances were laid bare this week in documents filed with a Texas bankruptcy court.
In previous court filings, he declared assets in a range between $1m and $10m.
The Infowars founder declared bankruptcy last year, and the latest documents include voluminous detail about his possessions, debts, outgoings and legal issues.
Mr Jones, who repeatedly made various false claims about the Sandy Hook murders, owns three properties in Austin, Texas, along with a $1.5m plot of land, three vehicles, two boats, two guns and a cat.
Content retrieved from: https://www.bbc.com/news/world-us-canada-64644080.