After 30 years, a father is exonerated in 'satanic panic' case
Published By admin with Comments 0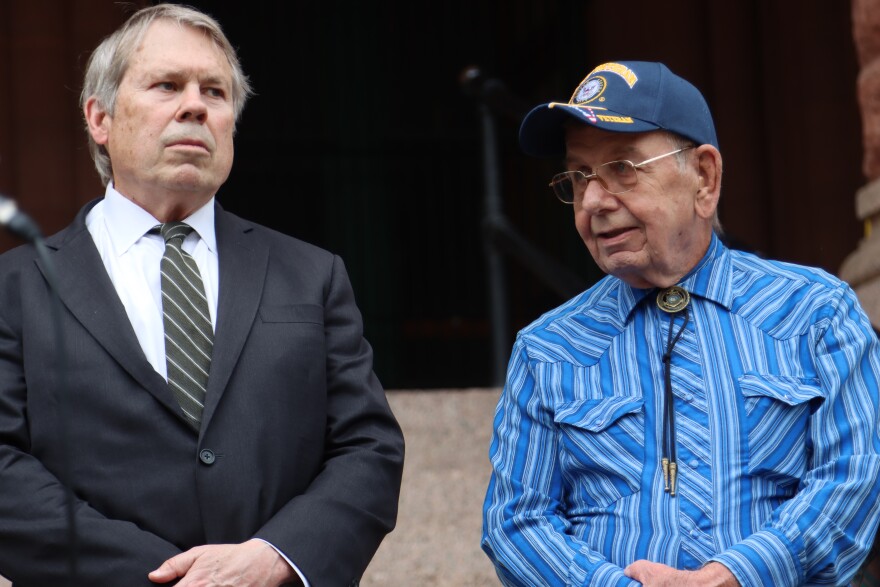 With a few strokes of a pen, Judge Christine Del Prado dismissed the case against 74-year-old Melvin Quinney — giving him his good name back.
"Mr. Quinney I have signed the dismissal," said Del Prado "And I thank you sir for your attendance. You are now discharged from this court."
Applause broke out from onlookers in the same court that 32 years ago had convicted Quinney of indecency with a child and sentenced him to 20 years.
This was the final courtroom step in Quinneys exoneration — a painful journey that saw him spend eight years in Texas prisons, forced him to register as a sex offender and saw his four children pushed into the foster care system.
Now that same court and his family say that abuse never took place.
It was all based on a lie — stemming from a "moral satanic panic" that swept the country, said Innocence Project of Texas director Mike Ware.
"This is a good day for justice," said Ware, standing next to Quinney in front of the Bexar County Courthouse.
In the 1980s and 90s, a mass hysteria swept across Texas and the nation around the satanic ritual abuse of children.
According to a 1992 FBI report, hundreds of victims alleged thousands of offenders had killed tens of thousands of people as part of what is now called the "satanic panic." Even in 1992, when the report was generated, they called the allegations bizarre and unfounded.
Content retrieved from: https://www.tpr.org/criminal-justice/2023-04-11/after-30-years-a-father-is-exonerated-in-satanic-panic-case.