Why did 73 Kenyan cult members starve to death?
Published By admin with Comments 0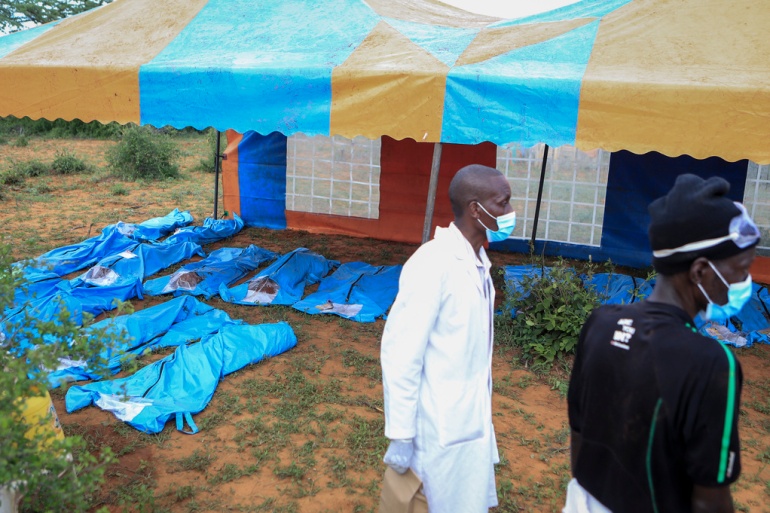 Nairobi, Kenya – Since last week, police in Kenya have exhumed at least 73 bodies of people believed to have starved to death, from shallow graves in the country's coastal region.
At the heart of the "massacre" is Pastor Paul Mackenzie, a controversial preacher at Good News International Church who indoctrinated his followers, asking them to abandon "earthly life" and meet at his 325-hectare (800-acre) farm in a village called Shakahola in Kilifi county for a fast "to meet Jesus".
What happened?
Mackenzie, a televangelist, founded his church in the coastal town of Malindi in 2003. Since then, he has constantly been at loggerheads with authorities after allegations that he was asking children to quit formal education.
In 2019, he closed the church and moved to Shakahola with a few of his members.
Mackenzie, who has often posited that he has prophetic powers and has seen apparitions of Jesus, said he got a revelation to do so.
He instructed his followers to quit their jobs, drop out of formal schools, stop feeding on "worldly food", and not seek medical treatment in hospitals when sick. They met on Saturdays under a tree from 9am to 5pm for "life lessons".
Police say he told them that the fast would count only if they gathered together, and offered them his farm as a fasting venue. They were not to mingle with anyone from the "outside" world if they wanted to go to heaven and were to destroy all documents given by the government, including national IDs and birth certificates, he allegedly said.
The government-authorised rescue began on April 13 after two children were reported to have starved and suffocated to death by their parents on Mackenzie's advice on March 16 and 17.
On March 23, Mackenzie was arraigned in court and was released on 10,000 Kenyan shillings ($74) cash bail. He had been arrested before in 2019, also relating to the deaths of children, but was released on bond. Both cases are still in court.
Content retrieved from: https://www.aljazeera.com/news/2023/4/25/why-did-73-kenya-cult-members-starve-to-death.