Death toll in Kenyan starvation cult rises to 73, police say
Published By admin with Comments 0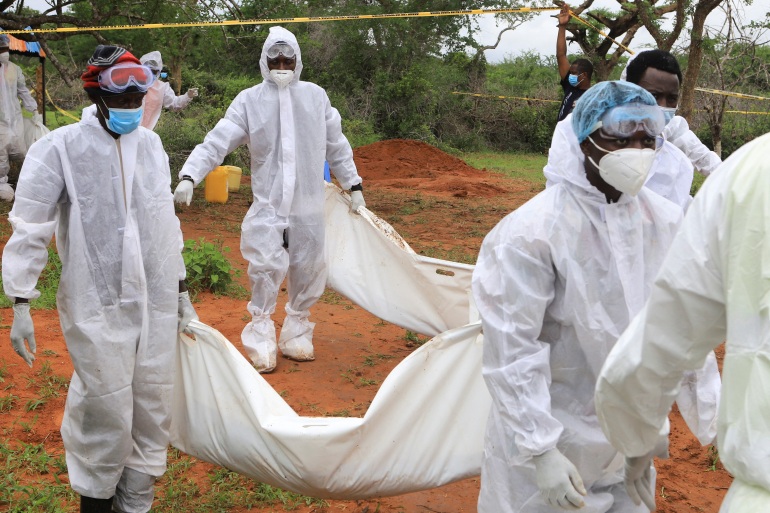 Kenyan police have now recovered 73 bodies, mostly from mass graves in a forest in eastern Kenya, thought to be followers of a Christian cult who believed they would go to heaven if they starved themselves, authorities said.
The death toll, which has repeatedly risen as exhumations have been carried out, could rise further. The Kenyan Red Cross said 112 people have been reported missing to a tracing and counselling desk it has set up at a local hospital.
Followers of the self-proclaimed Good News International Church had been living in several secluded settlements in a 324-hectare (800-acre) area within the Shakahola Forest.
Content retrieved from: https://www.aljazeera.com/news/2023/4/24/death-toll-in-kenyan-starvation-cult-rises-to-58-police.