Uganda: How missing cult members fearing doomsday were duped to go Ethiopia to meet Jesus
Published By admin with Comments 0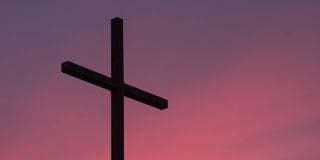 Authorities in Ethiopia have repatriated 80 Ugandans who were conned out of their money with the promise of meeting Jesus.
The leader of the team, Pastor Simon Opolot, was on the joint security team's wanted list for duping believers from the Christ Disciples Church in Soroti, eastern Uganda, into selling their property and preparing to meet Jesus.
According to security officials, Opolot said he had received a vision that Jesus was going to choose some people to go to heaven and that those chosen had to be in Ethiopia.
Ministry of Internal Affairs spokesman Simon Peter Mundeyi says that when the group arrived in Ethiopia, they revealed that they were there to meet Jesus on a journey to heaven.
Mundeyi explains that the Ethiopian authorities then decided to gather all the arrivals in separate groups, confine them in one place and later contact their Ugandan counterparts who processed the documents for repatriation.
"The returnees said that Pastor Opolot convinced them to fast for 40 days so that they could meet Jesus on the 41st day. The condition was that they had to be in Ethiopia to meet Jesus, and according to him, the world would end immediately," Mundeyi said.
This comes weeks after more than 300 people died in Kenya when a self-styled pastor, Paul Makenzie, convinced his followers to fast to death to get to heaven.
Content retrieved from: https://nation.africa/africa/news/uganda-how-missing-cult-members-fearing-doomsday-were-duped-to-go-ethiopia-to-meet-jesus-4269516.