'They're not welcome here': Anti-LGBTQ church moves to Dallas County amid protests
Published By admin with Comments 0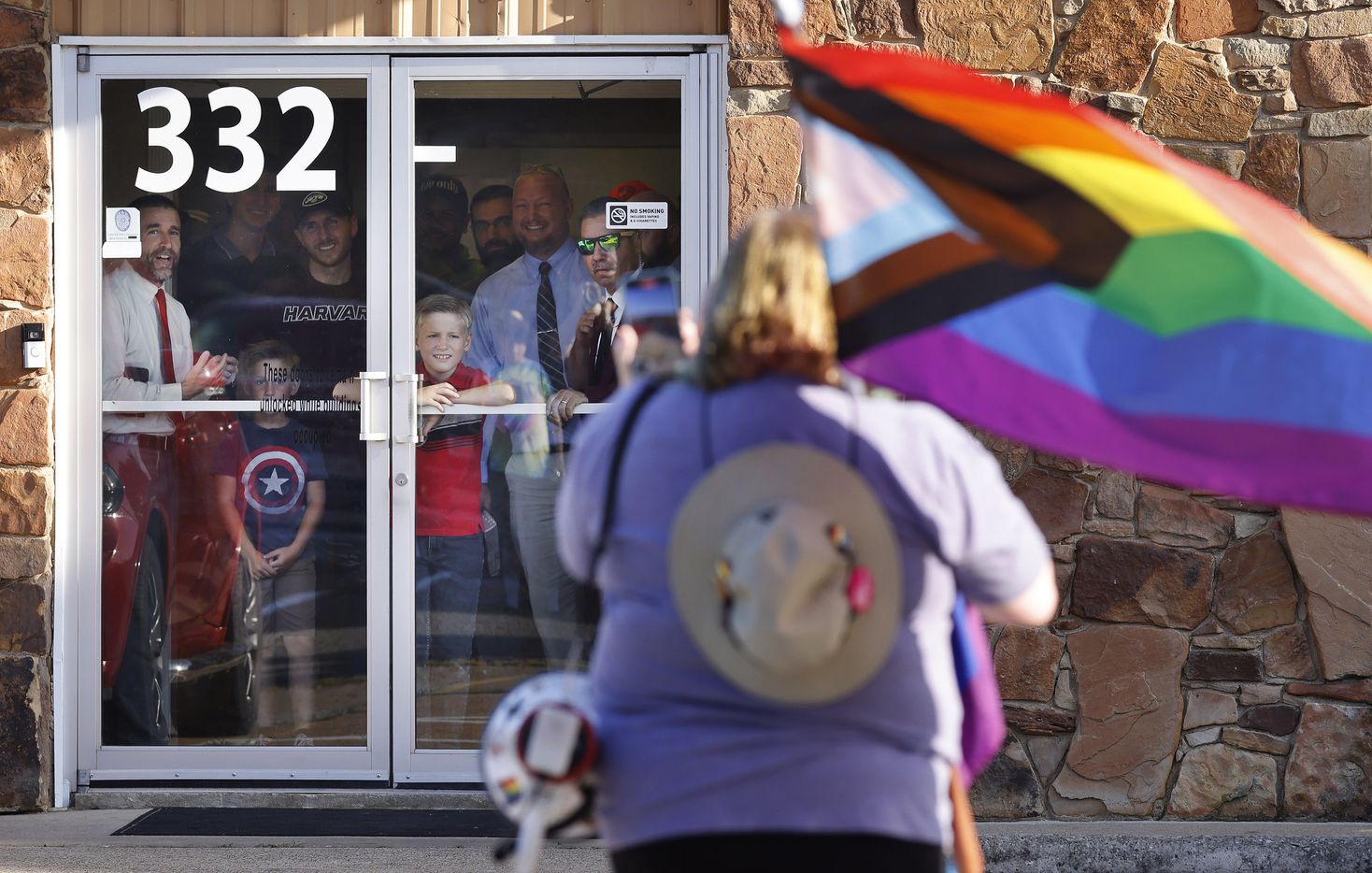 Stedfast Baptist Church, which was forced to leave two locations in Tarrant County last year and recently bought a building in Cedar Hill, was the subject of protests Wednesday.
The church was founded in Fort Worth in 2014 and is led by pastor Jonathan Shelley, who advocated for "capital punishment" for gay people at an Arlington City Council meeting last year and, in a sermon, doubted that the Nazis killed six million Jews. In February 2022, the church was evicted from its location in Hurst for violating lease terms that forbade violence and threats.
Since that eviction, the church has doubled down on its extreme language. In June 2022, pastor Dillon Awes said "Every single homosexual in our country should be … sentenced to death" and "they should be lined up against a wall and shot in the back of the head." This June, the church posted an anti-LGBTQ video to its Twitter account for each day of Pride month.
Content retrieved from: https://www.dallasnews.com/news/faith/2023/07/14/theyre-not-welcome-here-anti-lgbtq-church-moves-to-dallas-county-amid-protests/.