TBN's Holy Land Theme Park in Orlando, Which Cost $130 Million, Demolished
Published By admin with Comments 0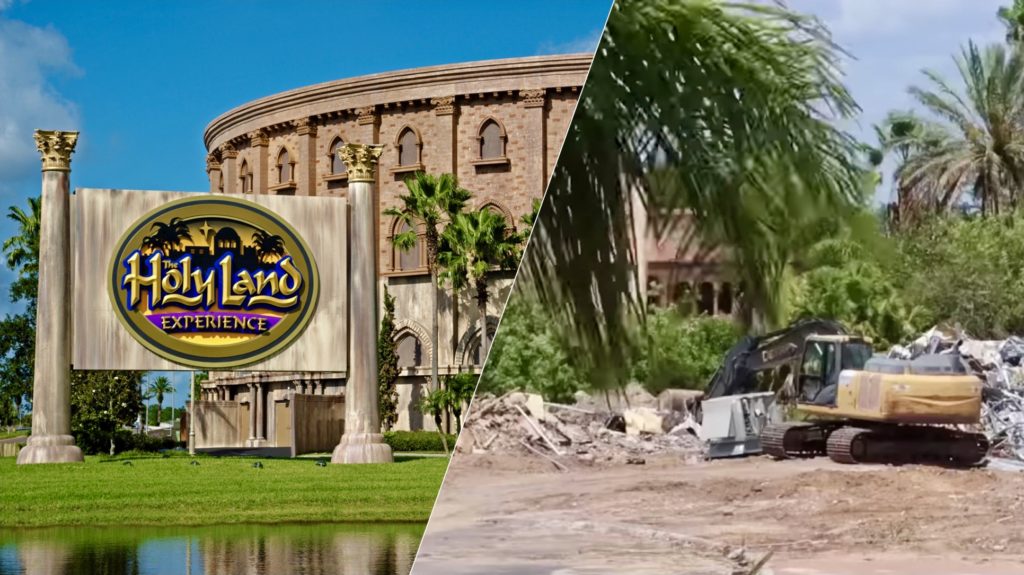 The Holy Land Experience, one of America's largest biblical theme parks, lies in ruins, after Trinity Broadcasting Network (TBN) spent more than $130 million on the project.
AdventHealth purchased the Orlando, Fla., property from TBN in 2021 for $32 million. According to Orlando TV station WESH, AdventHealth submitted plans to build a hospital on the site.
Demolition is currently underway. Adam, host of TheDailyWoo YouTube channel, recently visited Holy Land Experience and documented the theme park's destruction.
Religion News Blog reported in 2007 that TBN spent $37 million to acquire Holy Land Experience.
The purchase involved three financial transactions: TBN paid off an $8 million loan from Grace Foundation to Holy Land Ministries, spent $12 million to acquire land from Sola Scriptura, and donated $17 million to Master's Gate Foundation.
Content retrieved from: https://julieroys.com/tbn-holy-land-theme-park-in-orlando-cost-130-million-demolished/.