The French town of Carnac canceled the experimental organist's performance at a local church after members of the fundamentalist Civitas movement protested the show.
Published By admin with Comments 0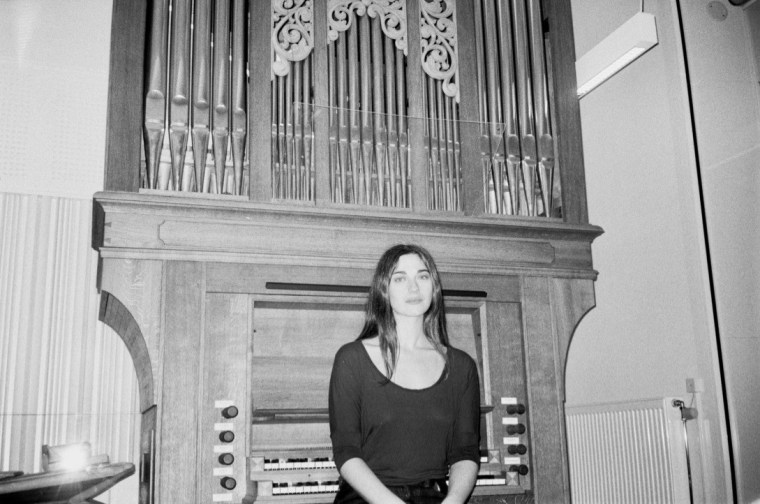 The mayor of the French province Carnac cancelled a Kali Malone concert at a church on Saturday, May 13 after protestors aligned with the integralist movement Civitas occupied the building and refused to leave. The protestors had written to the Bishop of Vannes expressing their opposition to the experimental organist's planned performance in the lead-up to You Origin, a three-day concert series at the church of Saint-Cornély à Carnac curated by Sunn O)))'s Stephen O'Malley. According to the French paper Libération, they denounced the show as "profane" based on their interpretation of Malone's song and album titles "Sacer Profanare" (Latin for "to desecrate the sacred") and The Sacrificial Code.
"Following a demonstration by a far-right fundamentalist fundamentalist Catholic movement (integralists from outside the parish of Carnac) involving thirty-two individuals at the church of Saint-Cornély in Carnac, the concert by Kali Malone was cancelled," the event's production team announced on Sunday in a translated statement shared on Instagram by Malone and O'Malley, . One group forced entry [into] the church and occupied it while others blocked the entrance, preventing the concert from taking place. After an hour of unsuccessful negotiations and faced with the risk of violence on the part of the integralists, the mayor of the town of Carnac decided to cancel the concert." According to the post, ticket refunds will be available at point of purchase.
"We are very sad that this happened on Saturday night," O'Malley added in his Instagram post. "We are grateful that Kali Malone's concert on Friday night at Saint Cornély, on two chest organs and with the choir Macadam Ensemble was a serene and successful performance. Thanks to Father Dominique le Quernec, Mayor Olivier Lepick of Carnac, and all of our team and partners for their unwavering support and trust. And thank you our wonderful and respectful audience for staying safe and peaceful in the face of these far-right integralists."
Content retrieved from: http://www.thefader.com/2023/05/15/catholic-fundamentalists-force-cancellation-of-kali-malone-church-concert.