Scientologists Tell Feds They Don't Want Randos Repairing Their E-Meters
Published By admin with Comments 0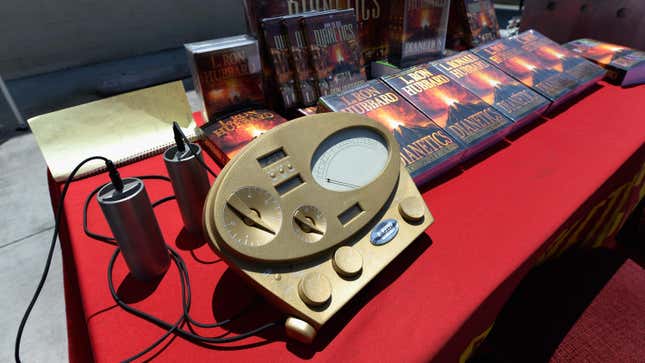 You can now include the Church of Scientology alongside big tech firms like Apple and tractor makers John Deere for groups that have opposed the right to repair.
Earlier this month, Authors Services, Inc., the organization that represents the late Scientology founder L. Ron Hubbard's literary works, sent a letter to the federal government advocating against consumer's rights to repair devices used by people who "possess particular qualifications or [have] been specifically trained in the use of the device." Despite the vague language, the statement seems to refer to E-Meters, the notorious device used to "audit" members of the "Church."
The letter is dated Aug. 10 and was sent to the U.S. Copyright Office to contest the renewal of an exemption of the Digital Millennium Copyright Act allowing people to hack into consumer device software for the purpose of maintenance or repair. This refers to Section 1201 of the DMCA, also the "anti-circumvention" provisions that have allowed tech companies, tractor makers, and more to restrict users from repairing devices dependent on software. In 2021, The U.S. Copyright Office changed the rules allowing users to fix far more of their own software-enabled devices.
Content retrieved from: https://gizmodo.com/scientologists-right-to-repair-e-meters-1850793185.