'QAnon Shaman' who stormed the Capitol on Jan. 6 files paperwork to run for Congress
Published By admin with Comments 0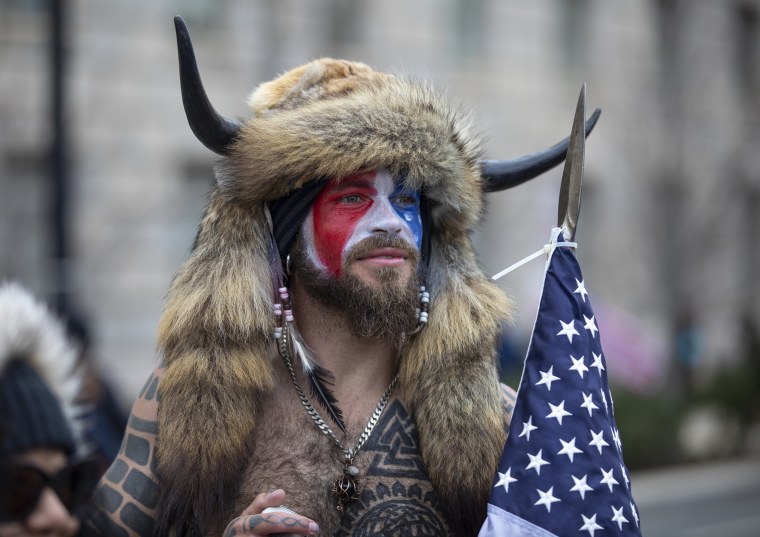 Jacob Chansley, the Arizona man who gained notoriety as the "QAnon Shaman" who stormed the Capitol on Jan. 6, 2021, filed paperwork to run for Congress as a Libertarian candidate in the battleground state's 8th Congressional District.
Rep. Debbie Lesko, R-Ariz., announced last month that she won't seek re-election in the district.
Chansley stood out among the Capitol rioters by appearing shirtless with face paint, wearing a furry headdress with horns and carrying a U.S. flag affixed to a spear and a bullhorn.
Chansley had pleaded guilty to a single count of felony obstruction of an official proceeding.
A federal judge in 2021 sentenced Chansley to 41 months in prison. In a sentencing memo, prosecutors described him as the "public face of the Capitol riot." Chansley was among the initial group of rioters to enter the building, and used a bullhorn "to rile up the crowd and demand that lawmakers be brought out," the sentencing memo said.
Content retrieved from: https://www.nbcnews.com/politics/2024-election/qanon-shaman-stormed-capitol-jan-6-files-paperwork-run-congress-rcna124858.