'QAnon queen' has no clothes, Sask. village resident says
Published By admin with Comments 0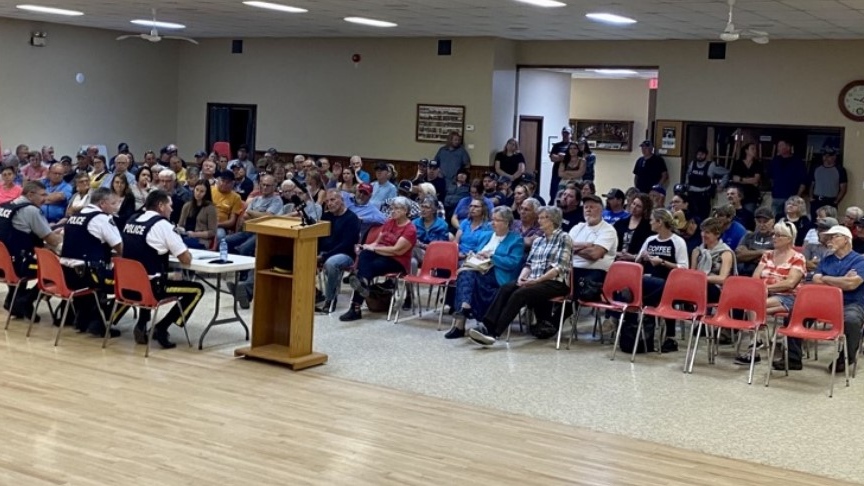 After venting frustrations with a cult-like group camped out in their community since September, some residents of Richmound left a meeting with RCMP on Tuesday determined to carry on with their lives.
RCMP set up a mobile detachment in the remote village on Saturday, after receiving complaints including violent threats allegedly connected to supporters of Romana Didulo, the self-proclaimed "queen of Canada."
Didulo is the leader of a fringe conspiracy group with a history of violent rhetoric who used the app Telegram to communicate with her followers and raise money.
Didulo and her inner circle have been camped at the now-privately owned village school for nearly a month, after being forced out of Kamsack by local residents and First Nations.
At a town hall meeting held by RCMP on Tuesday afternoon, residents pressed division commander Tyler Bates on what police were doing to guarantee their safety, as many complained Didulo's supporters filmed them while out in public and followed them around.
After residents staged a public protest against the group in late September, the village office received a number of "cease and desist" letters, allegedly from Didulo's supporters, threatening those who opposed them that they could be found guilty of treason and subjected to public execution.
Content retrieved from: https://saskatoon.ctvnews.ca/qanon-queen-has-no-clothes-sask-village-resident-says-1.6597366.