Pro-Hamas extremists and neo-Nazis flood social media with calls for violence
Published By admin with Comments 0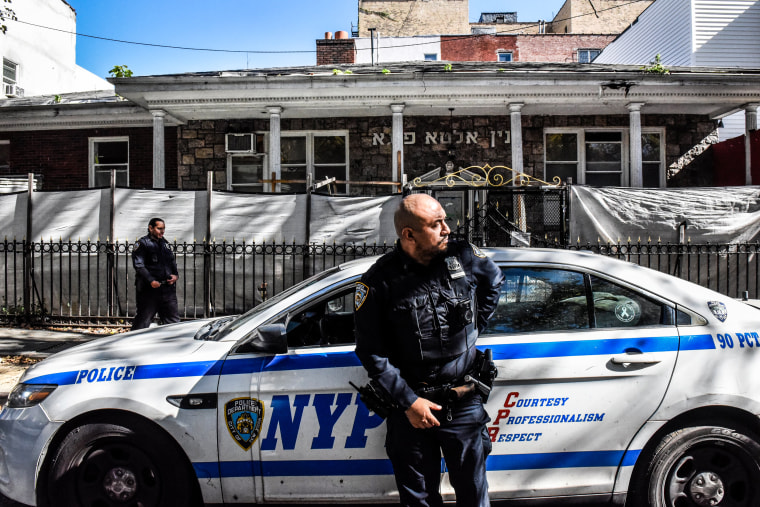 Pro-Hamas extremists are flooding social media platforms with calls for attacks on Jewish communities and other targets in the United States and Europe, prompting U.S. law enforcement agencies to step up their readiness postures amid deep concerns about possible violence, American officials and private analysts told NBC News.
Tuesday's explosion at a hospital in Gaza is threatening to become a flashpoint, they said, with posts on X and other platforms portraying it as an Israeli atrocity using an American-made bomb, despite an assessment from U.S. intelligence agencies that the damage resulted from an errant missile fired by a Palestinian militant group.
Groups linked to Al Qaeda and American neo-Nazis have been seeking to exploit the ongoing war to encourage attacks, according to two separate intelligence products obtained by NBC News.
"You must attack them in their homes, shops, posts and places of amusement … Tear their bodies apart, let their blood flow and take revenge for your martyrs," said one Al Qaeda post quoted in an intelligence bulletin by the New York Police Department, which has maintained a global intelligence network since 9/11.
The Al Qaeda branch in the Indian subcontinent, known as AQIS, is calling for attacks on Americans, British and French nationals, the bulletin said, while another Al Qaeda-aligned propagandist issued an online call for attacks using silencers, explosives and knives.
Content retrieved from: https://www.nbcnews.com/news/us-news/-hamas-extremists-neo-nazis-flood-social-media-calls-violence-rcna121043.