Popular Kenyan televangelist admits to 15 deaths at his church
Published By admin with Comments 0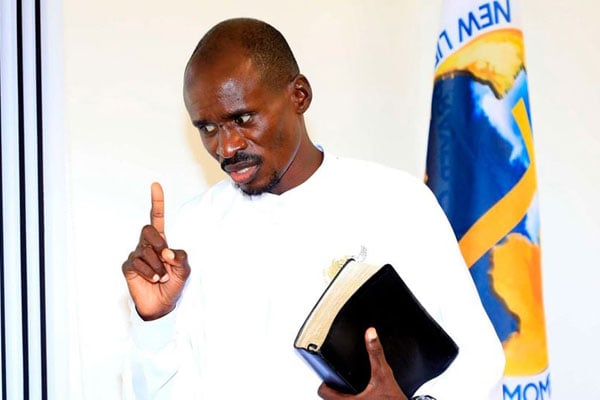 Ezekiel Odero is being detained and investigated for murder, aiding suicide, abduction, radicalisation, genocide, crimes against humanity, child cruelty, fraud, money laundering and being an accessory to crimes
His lawyers said their client is not linked in any way to the deaths in Shakahola, Kilifi County, which have been linked to cult leader Paul Mackenzie.
A high-profile Kenyan televangelist Ezekiel Odero has admitted that 15 people have died while seeking spiritual interventions in his New Life Prayer Centre and Church, in the one year and a month it has been operational.
Through his advocates Cliff Ombeta , Danstan Omari and Shadrack Wamboi, Mr Odero said the 15 sought his help while in critical conditions.
"In the one year and a month that the institution has been in existence, around 15 people have died within Pastor Ezekiel's premises," said Mr Omari.
The advocate said the church has a policy where very sick people visiting for prayers must be accompanied by their relatives, failure of which none is admitted for prayer."Once these people die, the persons accompanying them report the deaths to the nearest police station. The number of OBs recorded with the police will attest to this. No death has occurred with the police not involved," he told journalists outside Port police station in Mombasa County after joining Mr Odero's defence team. The pastor is being held there, following his arraignment on Friday.
Content retrieved from: https://www.monitor.co.ug/uganda/news/popular-kenyan-televangelist-admits-to-15-deaths-at-his-church-4217538.