Police probing anti-Zionist sect members who visited Jenin, met terror operatives
Published By admin with Comments 1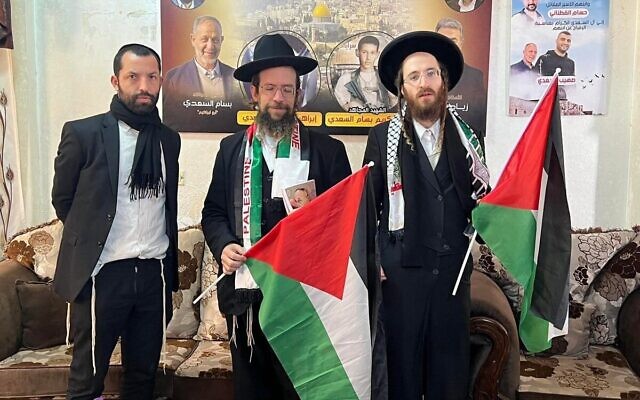 Police are reportedly probing three members of the fringe anti-Zionist, ultra-Orthodox sect Neturei Karta who entered the Jenin refugee camp in the northern West Bank earlier this week and met with Palestinians from local terror groups.
The men, residents of Jerusalem and Beit Shemesh, were filmed meeting with prominent Palestinian Islamic Jihad terror group officials as well as families of terrorist attackers on Monday. Jenin is seen as a hotbed of Palestinian terrorism.
The Kan public broadcaster reported Wednesday that the men could face lengthy prison spells if convicted of supporting terror. Israeli civilians are also barred from entering Area A of the West Bank where Jenin is located, as it is under the Palestinian Authority's civilian and security control under the Oslo Accords.
Content retrieved from: https://www.timesofisrael.com/police-probing-anti-zionist-sect-members-who-visited-jenin-met-terror-operatives/.