Police kept mum on church link despite suspect's stated motive Police kept mum on church link despite suspect's stated motive
Published By admin with Comments 1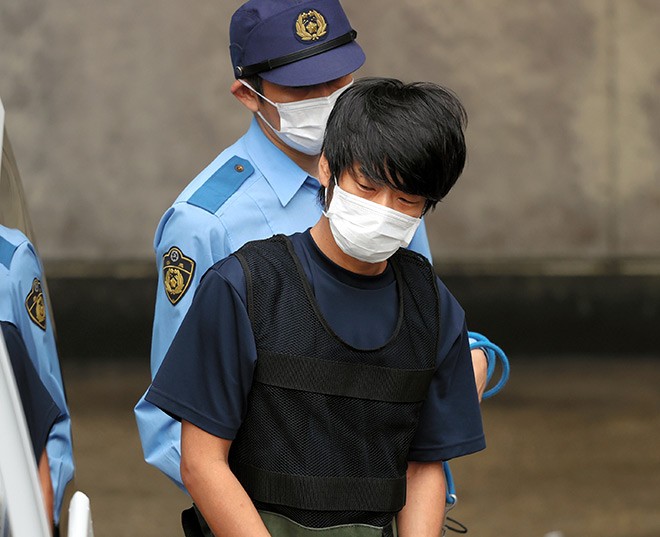 NARA–Prosecutors have concluded the suspect in the slaying of former Prime Minister Shinzo Abe is mentally competent to bear criminal liability based on a months-long psychiatric evaluation and will indict him within days, investigative sources said.
A formal charge of murder will be filed by Jan. 13 when the detention period for 42-year-old Tetsuya Yamagami ends.
He has been undergoing psychiatric evaluation at the Osaka Detention House since July 25 last year following his arrest 17 days earlier. The psychiatric examinations are due to wind up on Jan. 10.
Yamagami fired two shots at Abe while the veteran politician, the nation's longest-serving prime minister, gave a campaign speech in Nara city on July 8. He was arrested on the spot.
Based on the psychiatric tests, investigators with the Nara District Public Prosecutors Office determined that Yamagami was of sound mind when he shot Abe with a handmade gun, the sources said.
Prosecutors are also expected to charge him with violating the Firearm and Sword Possession Control Law as he was found in possession of a handmade gun at the scene of shooting. More handmade guns were found during a search of his Nara home.
Yamagami told police from the outset that his motive for the attack stemmed from a longstanding grudge he held against the Unification Church, according to the sources.
Police did not disclose that fact during a news conference held in the evening after Abe was killed, referring simply to a "certain group."
Content retrieved from: https://www.asahi.com/ajw/articles/14809862.