Pastor Paul Mackenzie: What did the starvation cult leader preach?
Published By admin with Comments 0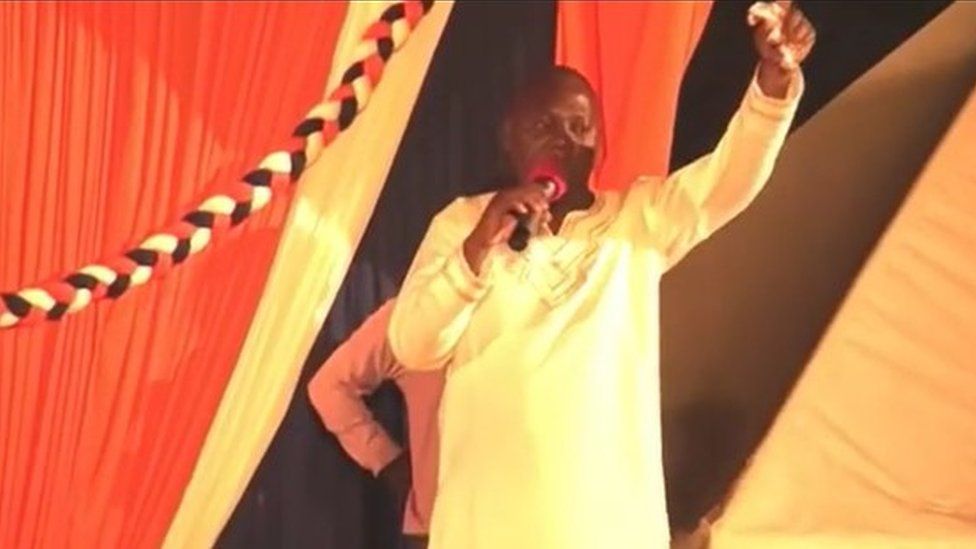 The leader of a Christian cult in Kenya is due to appear in court next week, as the exhumation of bodies found in mass graves on his land continues. At least 90 have been discovered so far.
Pastor Paul Nthenge Mackenzie has said he closed down his Good News International Church four years ago after nearly two decades of operation.
But the BBC has uncovered hundreds of his sermons still available online, some of which appear to have been recorded after this date.
What picture do they paint of a man whose followers have starved themselves to death?
'Let no-one turn back'
In a passionate, raspy voice, Pastor Mackenzie delivers his sermons to large congregations in thrall to his apocalyptic themes.
"We are about to win the battle… let no-one turn back… the journey is about to be accomplished," reads a banner across the screen.
One series of videos on his church's YouTube channel has the caption: "End Time Kids" and shows groups of young children delivering messages to the camera.
Content retrieved from: https://www.bbc.com/news/world-africa-65412822.