Ontario terror suspect railed against 'far-left,' cited 'grooming' conspiracies immediately after killing Muslim family
Published By admin with Comments 0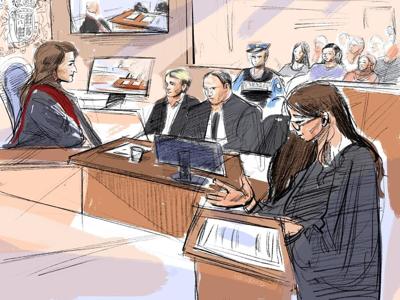 WINDSOR—Hours after running down a Muslim family in a self-proclaimed "terrorist attack," Nathaniel Veltman gave a rambling statement to police railing against the "far-left liberal agenda," the "dishonest" media and referencing conspiracy theories, claiming his perceived lack of freedom of speech left him no choice but to commit violence.
Monologuing at length in a recorded interview with London police Det. Micah Bourdeau just after 1 a.m. on June 7, 2021 — five hours after the attack — Veltman said he wanted "the world to know why I did what I did, so I'm going to tell you."
The killings of Salman Afzaal, 46, Madiha Salman, 44, Salman's mother Talat Afzaal, 74, and Yumna Afzaal, 15, sparked national outrage and fears over Islamophobic violence fuelled by online hate and misinformation.
Veltman's trial is an unprecedented test of Canada's anti-terrorism laws; this case represents the first time a jury will decide whether an act allegedly inspired by white-supremacist views can constitute terrorism.
Content retrieved from: https://www.thestar.com/news/canada/ontario-terror-suspect-railed-against-far-left-cited-grooming-conspiracies-immediately-after-killing-muslim-family/article_1b472fa8-8f2c-521e-8655-db3bfbbb9489.html.