Nathan Chasing Horse filmed sex assault of child, groomed girls to replace wives: prosecutor
Published By admin with Comments 1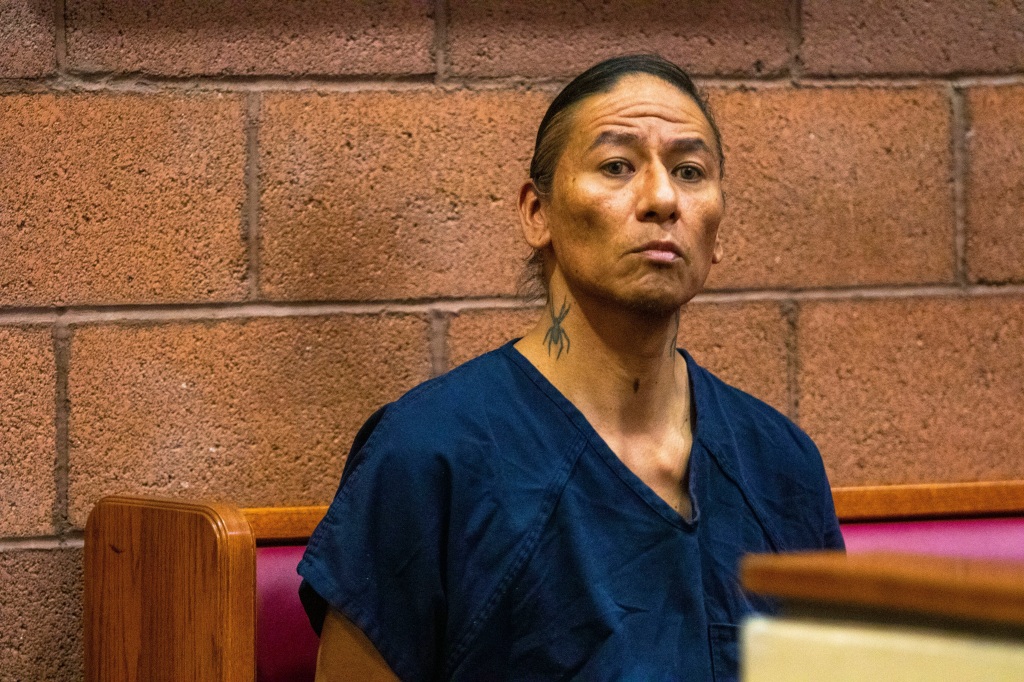 The former child-actor-turned-cult-leader Nathan Chasing Horse allegedly filmed himself sexually assaulting a child and was actively grooming girls to replace his aging wives, a Nevada prosecutor revealed in court Wednesday.
The disturbing allegations against the 46-year-old "Dances With Wolves" actor came to light during a hearing Wednesday at a north Las Vegas courtroom where a judge set his bail at $300,000.
Federal prosecutors charged Chasing Horse with two counts of sexual exploitation of children and one count of possession of child pornography, according to a criminal complaint obtained by 8 News Now.
Chasing Horse, who reportedly led a cult called "The Circle," wrote detailed journal entries about his progress to groom young girls to become his future wives, according to Clark County Chief Deputy District Attorney William Rowels.
"There is evidence that this individual is still in the process of grooming young children to replace the others as they grow up," Rowles said.
Content retrieved from: https://nypost.com/2023/02/08/nathan-chasing-horse-filmed-child-sex-assault-groomed-girls-prosecutor/.