More Than 300 Dead After Kenyan Doomsday Cult Leader Asked Followers to Starve to 'Meet Jesus.' Here's What We Know
Published By admin with Comments 0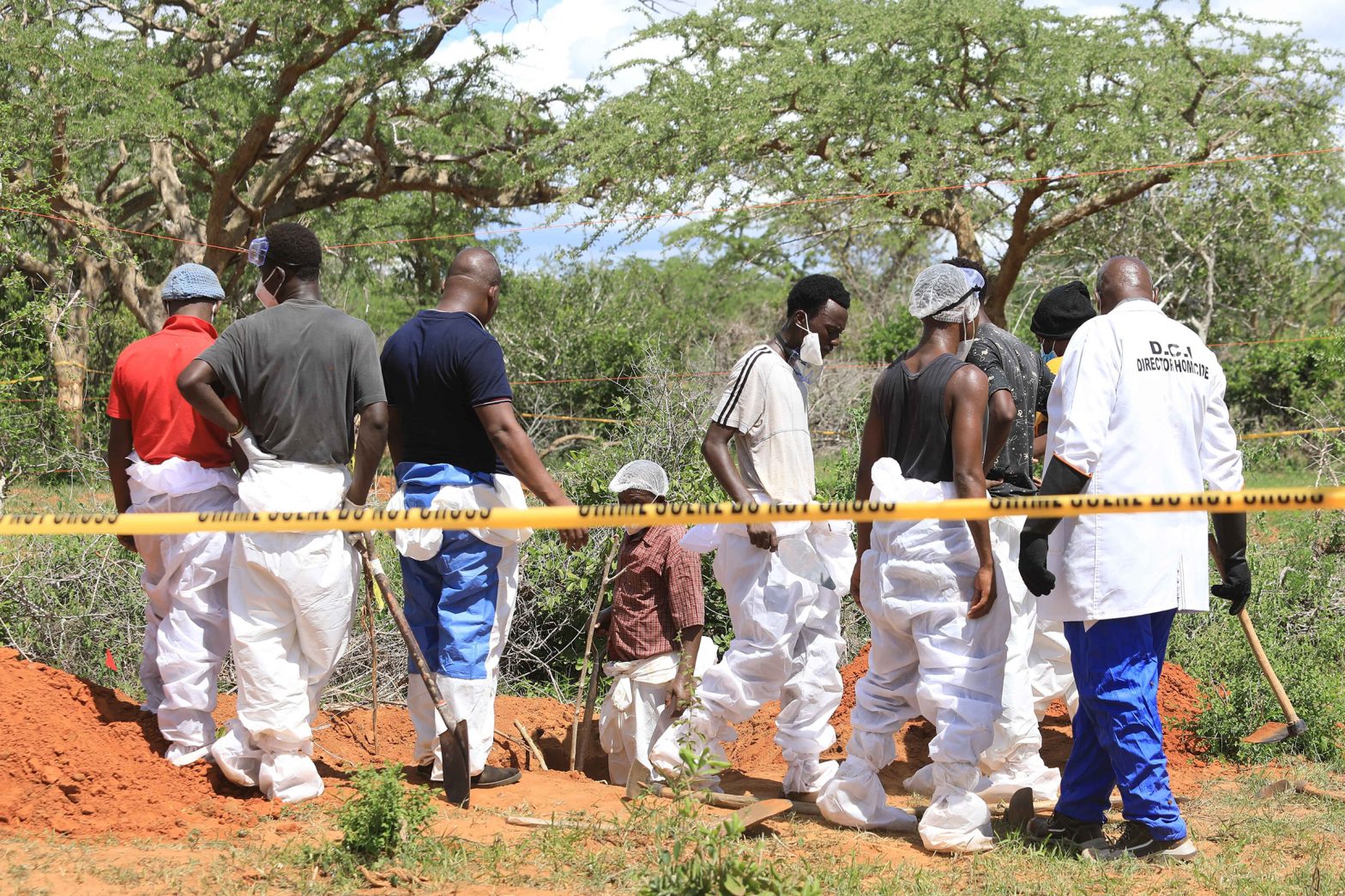 The death toll linked to a Kenyan cult leader accused of ordering his followers to starve themselves to "meet Jesus" has reached at least 318 people as of this week, after investigators exhumed more bodies from mass graves in Shakahola Forest in the southeast of the country. Investigators last week had expanded their search to a wider area in the region.
About 65 rescued followers of Paul Nthenge Mackenzie, who founded the Good News international church, were charged on Monday with attempted suicide after they refused to eat while in custody at a rescue center. These emaciated survivors appeared in court on Thursday, in the latest twist in one of the worst cult-related tragedies in recent history.
At least 613 people remain missing in connection to the cult, local officials said, while 95 people have been rescued.
Who is Paul Nthenge Mackenzie?
Mackenzie was a taxi driver before he founded Good News international church, set up his congregation, and promoted the Shakahola Forest as a refuge. Authorities accuse him of ordering his followers to starve so they could go to heaven before his predicted end of the world date. Government pathologists have said that some victims died of asphyxiation and strangulation. Mackenzie, along with over three dozen others, are being held in police custody under charges including murder and terrorism.
The evangelical pastor had a history of breaking the law, according to local news reports. From 1997 to 2003, he was arrested four times though acquitted due to lack of evidence. In one incident, Mackenzie was arrested after urging children not to attend school, saying that education was not encouraged by the Bible. He also had a YouTube channel where he encouraged his followers to reject modern aspects of life, like wearing wigs or using digital payment services. He was also arrested twice in both 2019 and March 2023, where he was suspected in the deaths of children, but released on bond.
Content retrieved from: https://time.com/6287440/kenya-shakahola-mackenzie-death-cult/.