Major Lori Vallow update as 'Cult mum' who murdered her kids smiles as she's back in court
Published By admin with Comments 0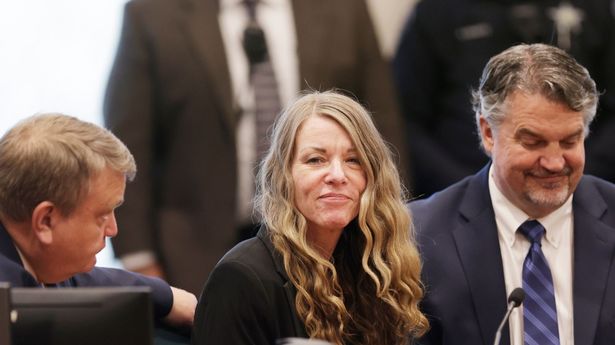 Lori Vallow daybell is seeking a new trial after being convicted of murdering her children Tylee and JJ on a religious mission after meeting Chad Daybell who told her they had been married in several previous lives and she was a 'sexual goddess'
Child killing 'cult mum' Lori Vallow has been back in court weeks after being found guilty of murdering her two children.
The evil 'doomsday cult' killer was seen smiling and chatting with her lawyers before hearing her request for a new trial be denied by a judge.
Lori Vallow Daybell was found guilty of murdering her two children JJ, 7, and Tylee, 16, and conspiring to murder Tammy Daybell, who is the former wife of her husband and fellow cult member, Chad Daybell.
Vallow, through her attorney Jim Archibald, argued she should be given a new trial because her indictment was changed during the court proceedings.
But Magistrate Judge Steven Boyce denied the request today.
East Idaho News reporter Kaitlyn Hart has been tweeting from court, and reports that Judge Boyce said: "I don't find any sufficient evidence for a new trial to be admitted."
Content retrieved from: https://www.mirror.co.uk/news/us-news/breaking-major-lori-vallow-update-30245913.