Mistrial declared after jurors deadlocked in Danny Masterson rape trial
Published By admin with Comments 1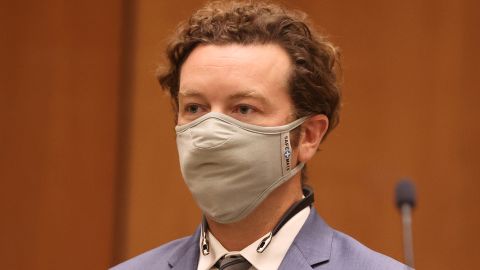 A Los Angeles County Superior Court judge declared a mistrial in the rape trial of actor Danny Masterson on Wednesday after jurors remained deadlocked, the Los Angeles County District Attorney's office said.
Masterson was charged in 2020 with forcibly raping three women in separate incidents occurring between 2001 and 2003, CNN previously reported.
"While we are disappointed with the outcome in this trial, we thank the jurors for their service," the district attorney's office said in a statement. "We also want to give our heartfelt appreciation to the victims for bravely stepping forward and recounting their harrowing experiences."
The district attorney's office said "we will now consider our next steps" on prosecuting the case and did not indicate if they plan to refile.
Content retrieved from: https://www.cnn.com/2022/11/30/entertainment/danny-masterson-mistrial.