Mission Crocodile? Tom Cruise 'wants to recruit Robert Irwin into Scientology' after meeting at MI premiere: 'He sees potential'
Published By admin with Comments 0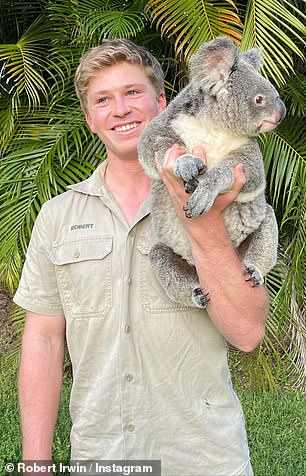 And Tom Cruise, 61, is reportedly opening the door for Australian's hottest young star to join his faith.
According to Woman's Day magazine, Tom wants to recruit zookeeper Robert Irwin, 19, into Scientology after meeting him at the Sydney premiere of Mission Impossible: Dead Reckoning Part One last week. 
Tom is apparently a longtime fan of Robert and sees 'huge potential' in the only son of the late 'Crocodile Hunter' Steve Irwin. 'He was taken aback by how much [Robert] looks like his dad', an insider told the magazine on Monday.'But Tom's just not interested in recruiting him for the religion – he wants to work with Rob and thinks he could help his production company break into the TV streaming market,' they added. The The Golden Globe winner is reportedly hoping to revive Steve's show The Crocodile Hunter with Robert as the star, after watching the program with his adoptive son Connor while he was growing up.Connor was raised in the Church of Scientology after being adopted by Tom and his mother Nicole Kidman in 1995. It comes after Robert and his girlfriend Rorie Buckey, 18, made their red carpet debut at the Mission Impossible – Dead Reckoning premiere in Sydney. Robert looked dashing in a black suit as he wrapped a protective arm around his love and posed for photographers. 
Content retrieved from: https://www.dailymail.co.uk/tvshowbiz/article-12281297/Tom-Cruise-wants-recruit-Robert-Irwin-Scientology.html.