Listen to some gems from QAnon: The Musical
Published By admin with Comments 0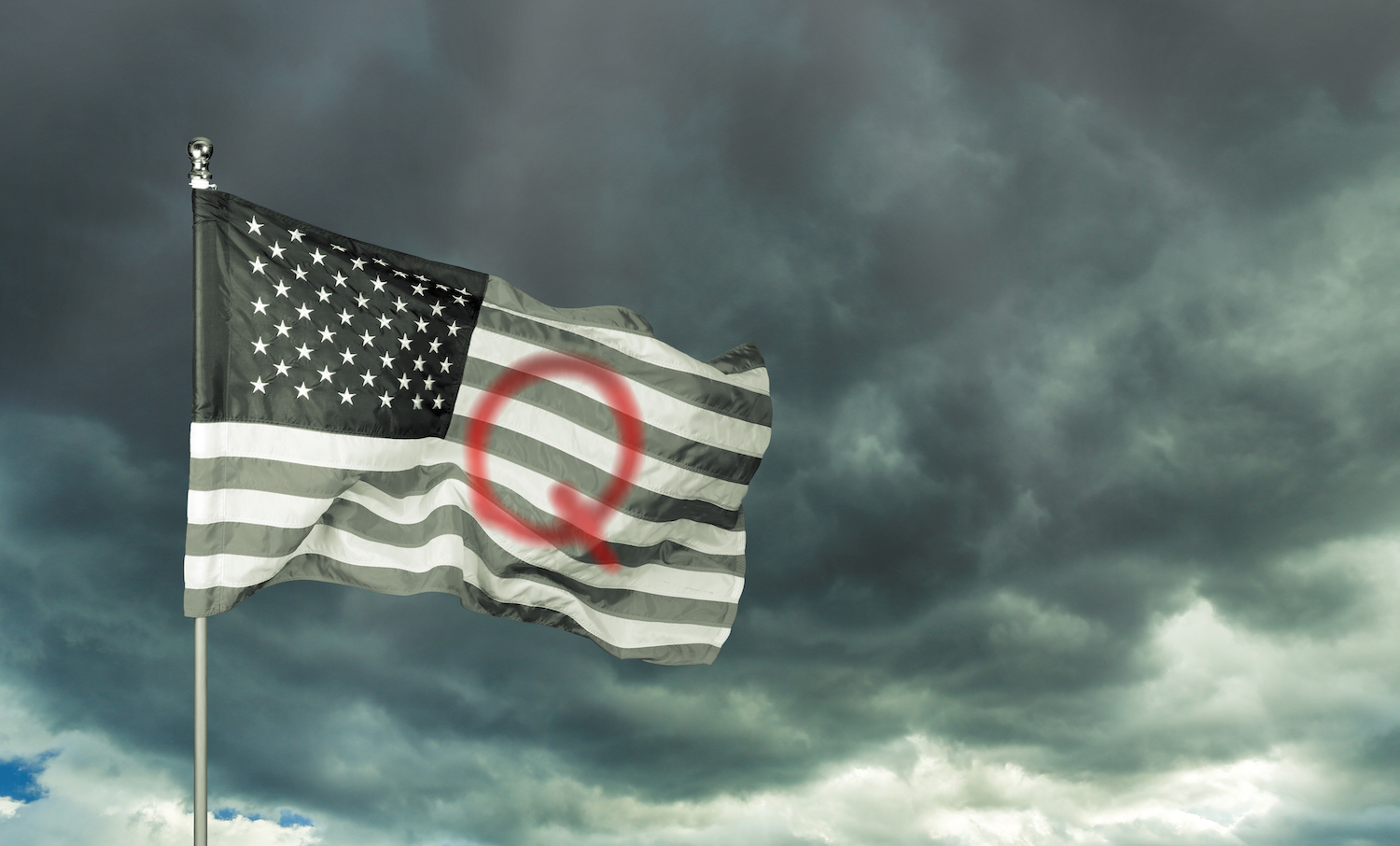 Did you know that there are at least two musicals about QAnon? They are both rather unimaginatively named "QAnon: The Musical."
The first satirizes QAnon and was created by comedy music group Un5Gettable—which includes Joe Cameron, Kyle Cothern, Brendan Hawkins, Ryan Richards, and Zach Harris. It debuted at the IndyFringe Theatre Festival in Fall 2022. WRTV explains:
In 2021, post-Jan. 6 insurrection, Cameron started making 1-minute TikTok songs that mocked the conspiracy theorists by quoting QAnon followers.
"The way I deal with things is with humor," Cameron said. "I was only using, in my lyrics, actual things that they believe in, or have said in the media." As a result, he says, "The songs sound ridiculous, but it's literally 100% true from their perspective, you know?"
The QAnon Musical is set up like a children's TV show, in which "The Truth Team" teaches the audience about QAnon. "On stage, we kind of act like The Wiggles, or like Barney," Cameron said. "Just because, it felt like the softest, more palatable way to deliver our message."
And that message, delivered in a 50-minute faux live-taping of singing and dancing, is, at its core, Cameron said, about "being decent to one another." "We all have friends and family who believe different things, but that shouldn't necessarily mean that the end of a relationship, you know. So that's really like the broad message that we're delivering through all this ridiculous stuff," Cameron said.
The other one, however, was created by true QAnon believers—which makes it infinitely more interesting to me (sorry, Un5Gettable, no hard feelings, please),  but also clearly more dangerous because it's yet another avenue for indoctrination and right-wing radicalization. I first heard of this one when Travis View, one of the hosts of my second favorite podcast, QAnon Anonymous (QAA), tweeted at the end of March, "Real lyrics from QAnon: The Musical":
Content retrieved from: https://boingboing.net/2023/04/17/listen-to-some-gems-from-qanon-the-musical.html.