Kenya deadly cult: Mackenzie to face terrorism charges; Odero remains in custody
Published By admin with Comments 0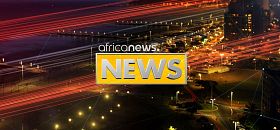 Two pastors based in coastal Kenya have appeared in court over the deaths at least 110 of their congregants, many of whom are believed to have starved to death.
Self-proclaimed pastor Paul Nthenge Mackenzie, who set up the Good News International Church in 2003 and is accused of inciting followers to starve to death "to meet Jesus", appeared in the dock in Malindi.
He will face terrorism charges over the deaths of more than 100 people found buried in what has been dubbed the "Shakahola forest massacre," prosecutors said.
The small courtroom was packed with relatives of victims as Mackenzie, dressed in a pink and black jacket and brown trousers, was brought in by about half a dozen police officers along with eight other defendants.
After a brief hearing, the case was moved to the high court in Kenya's second-largest city of Mombasa, where the suspects will face terrorism charges, prosecutor Vivian Kambaga told AFP.
"There is a court (in Mombasa) that is gazetted to handle cases under the prevention of terrorism act," Kambaga told a magistrate during the hearing in Malindi, asking for the case to be moved to the high court.
Content retrieved from: https://www.africanews.com/2023/05/02/kenya-deadly-cults-pastor-mackenzie-to-face-terrorism-charges-odero-remains-in-custody/.