Kenyan pastors appear in court over followers' deaths, starvation cult
Published By admin with Comments 0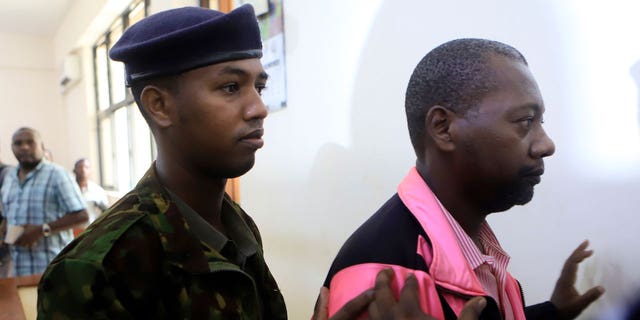 Two pastors based in coastal Kenya have appeared in court over the deaths of more than 100 of their congregants, many of whom are believed to have starved to death.
Pastor Paul Mackenzie was released by one court in the town in Malindi before being rearrested and presented at an upper court in the town of Shanzu.
Mackenzie was first arrested two weeks ago over links to cultism for asking his followers to starve to death in order to meet Jesus.
More than 100 bodies have been exhumed from dozens of mass graves on his property within Kilifi County. Children are believed to be among the dead, but it is unclear how many, as some of the bodies are in poor condition.
The higher court has authorized Mackenzie's detention until Friday, when an application to hold him for a further 30 days pending terrorism investigations will be heard.
Content retrieved from: https://www.foxnews.com/world/kenyan-pastors-appear-court-followers-deaths-starvation-cult.