Is a Brazilian Art School Actually a Cult?
Published By admin with Comments 0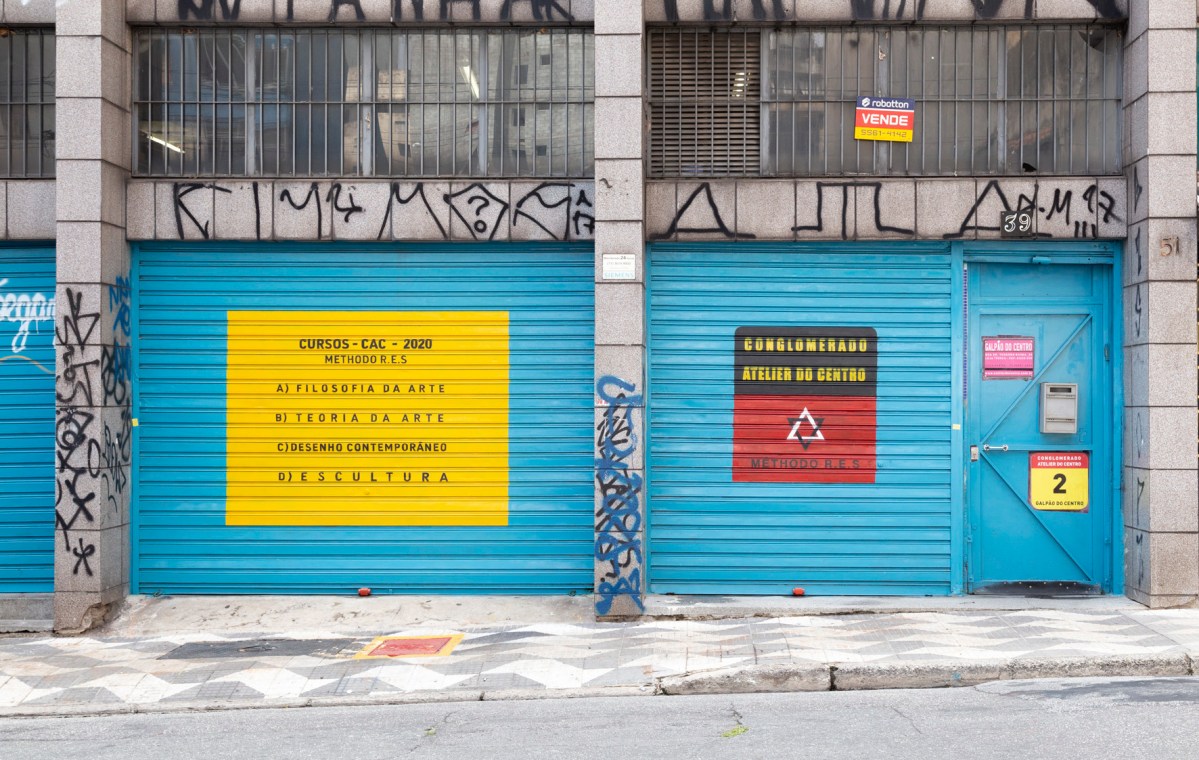 In September 2022, 31-year-old artist Mirela Cabral along with two other women filed a complaint against the Brazilian artist Rubens Espirito Santo, 53, who created the Conglomerado Atelier do Centro (CAC) over 20 years ago. What started as an informal school ostensibly founded to offer teaching and advising for young artists is now being described by some of its "alumni" as a cult.
The so-called art school functioned right in the city center of São Paulo, Brazil, enrolling dozens of students until it was forced to shut its doors following accusations aired on the podcast O Ateliê, presented this January by journalists Chico Felitti and Beatriz Trevisan. In theory, anyone could attend the Atelier, but it was mostly frequented by young people of the upper class. They were charmed by the middle-aged man who convinced them that he was an intellectual and the "Marcel Duchamp of current times," as former students have said he described himself. They agreed to call their teacher "master" and have him refer to them as "disciples." They wore overall uniforms labeled with working titles and they succumbed to bizarre exercises for artistic development. But was it really all in the name of art?
Rubens Espirito Santo is currently being investigated for false imprisonment and "violação sexual mediante fraude," translated in English as "sexual assault by deception." Chief of Police Cristiane Rocha explained on the Brazilian TV network Record that the latter allegation stems from "Rubens using students as an instrument for sexual acts by leading them to believe it was in an artistic context."
Espirito Santo has been summoned by Brazilian police to give a statement in court four times, but his lawyers have said that he wasn't able to attend because of sickness. A psychiatric hospital was mentioned in their justification. Two letters were published on Atelier do Centro's digital channels in response to the accusations made in Felitti and Trevisan's podcast. In the most recent one, posted on January 5, Rubens Espirito Santo wrote in part: "The material produced by him [Chico Felitti] includes reports from former students who accuse me of physical and psychological aggressions, which I will address throughout this text. To these students, I sincerely apologize for any excesses, though consensual, that have occurred in our relationship, which was largely marked by affection, complicity, mutual learning, and long periods of coexistence."
The statement continues:
"At Atelier do Centro, we actually adopted a very rigorous method. We worked with small groups of artists, architects, filmmakers, and other creative professionals who are interested in radical experiences in the field of the arts. In this work context, it is natural and deliberate that conflicts and situations of confrontation arise, as provocative elements. The intense and radical coexistence that we propose can result in excesses, which I recognize may have taken place in relationships with former students, to whom I apologize once again if they felt negatively affected. I respect the criticism and pain of each one of them."
Hyperallergic attempted to reach Espirito Santo several times for this article. The Atelier do Centro responded to our multiple email inquiries with messages that were blank except for the artist's name. Messages sent to Espirito Santo's WhatsApp also went unanswered.
"Psychological Kidnapping"
People went to Atelier do Centro looking for an art school, but what they found was something different. It was a place where conversations about very intimate aspects of the lives of students happened regularly. In a recording viewed by Hyperallergic, a student who was supposed to be teaching others about the so-called "RES Method" spent more than an hour making eight people discuss one young woman's lack of confidence as she cried.
Many of the former students claim to have joined the group in a moment of vulnerability. One of them, who asked to be kept anonymous for fear of retaliation and exposure, described Rubens Espirito Santo's conduct around students in an interview with Hyperallergic.
"He mapped out your sorrows and created an emotional bond that made you think your healing depended on him," they said. "After that, you could no longer break that bond. He merged into you and took all your autonomy." That same student spent years in the Atelier do Centro and claims to have been sexually assaulted, humiliated, and beaten up, alleging that Espirito Santo used his students to satisfy his sexual desires.
Content retrieved from: https://hyperallergic.com/816574/is-a-brazilian-art-school-actually-a-cult/.