Kenya cult leader accused of preaching starvation as salvation
Published By admin with Comments 0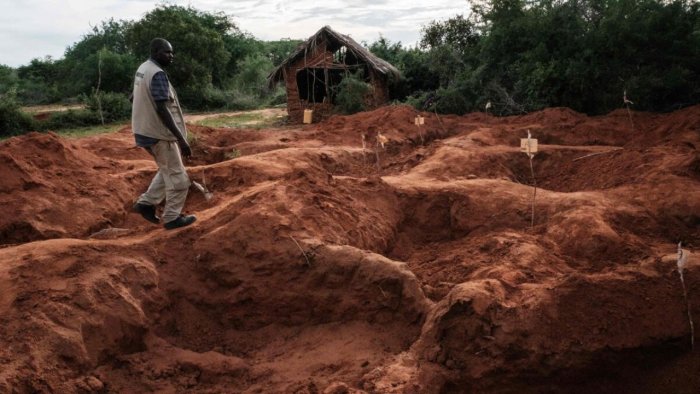 A Kenyan taxi driver turned pastor, who allegedly preached that starvation brought salvation, Paul Mackenzie Nthenge was under scrutiny years before 109 of his followers were found dead.
Police last month launched a wide-ranging investigation into the Good News International Church and its notorious leader, who is due in court on Tuesday.
A tip-off led investigators to a forest where Nthenge preached.
There, they found 15 starving people — four of whom died — while the others were taken to hospital.
But it was not Nthenge's first time in the crosshairs of law enforcement.
The discovery of dozens of bodies — most in mass graves — raised questions about how he was free to preach such dangerous teachings.
According to the church's website, Nthenge founded the movement in 2003 and set up branches in Nairobi and along Kenya's coast that attracted more than 3,000 devotees.
It aimed to "nurture the faithful holistically in all matters of Christian spirituality as we prepare for the second coming of Jesus Christ through teaching and evangelism", the website said.
Titus Katana joined Nthenge's flock and even preached sermons alongside him at one point.
"We felt like we saw God in that church," the 39-year-old told AFP.
Content retrieved from: https://www.deccanherald.com/international/world-news-politics/kenya-cult-leader-accused-of-preaching-starvation-as-salvation-1214844.html.