Japan marks 28 years since AUM cult's Tokyo subway sarin attack
Published By admin with Comments 0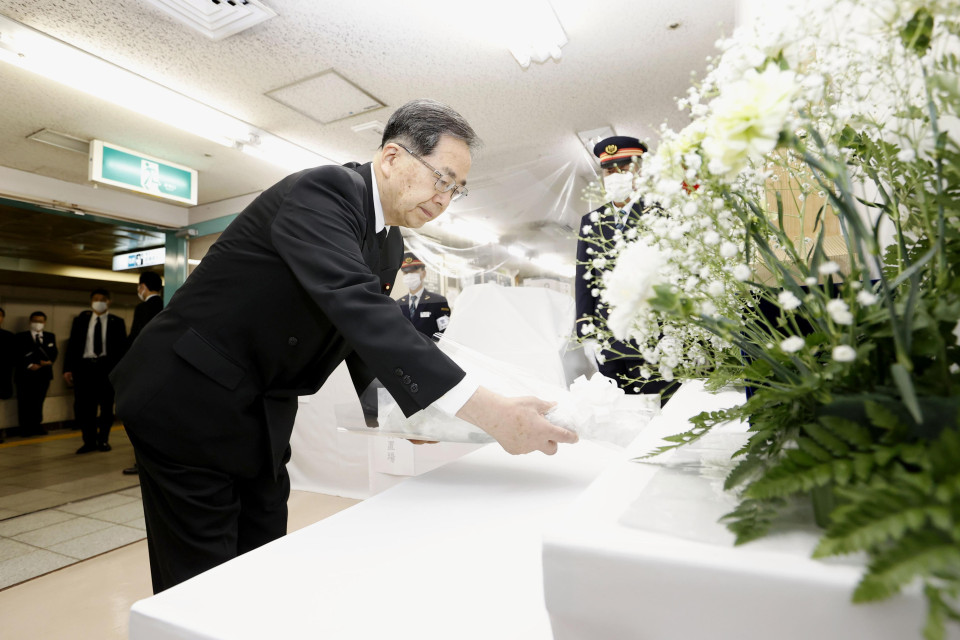 Japan on Monday marked 28 years since the AUM Shinrikyo cult's nerve gas attack on the Tokyo subway system that killed 14 people and injured over 6,000, at a time when another controversial religious group continues to draw public attention after the shooting of former Prime Minister Shinzo Abe.
At Kasumigaseki Station in the Japanese capital, officials observed a moment of silence at a memorial service at 8 a.m., around the time when the deadly sarin nerve agent was released in train cars on March 20, 1995.
Among those attending the event and also laying flowers was Shizue Takahashi, whose husband, a deputy stationmaster at Kasumigaseki Station, died in the incident.
Takahashi, 76, leads a group of victims who have been urging the government to set up a facility to keep and disclose records of the attack.
"As the number of people who do not know about the incident increases, I am afraid it will be forgotten," Takahashi told reporters.
She also warned that while public awareness of cults is growing, problems arising from problematic religious groups "may be repeated" without "properly preserving" records.
Abe's alleged shooter, Tetsuya Yamagami, has told investigators that he held a grudge against the Unification Church, a religious group known for its aggressive solicitations of donations, and believed Abe had links with it. Abe was shot last July while giving an election campaign speech.
Content retrieved from: https://english.kyodonews.net/news/2023/03/1a45f6c5a388-japan-marks-28-years-since-aum-cults-tokyo-subway-sarin-attack.html.