Female 'cult member' who lured college students into the woods by pretending to be a stranded driver before killing one in gunfight pleads guilty to murder
Published By admin with Comments 0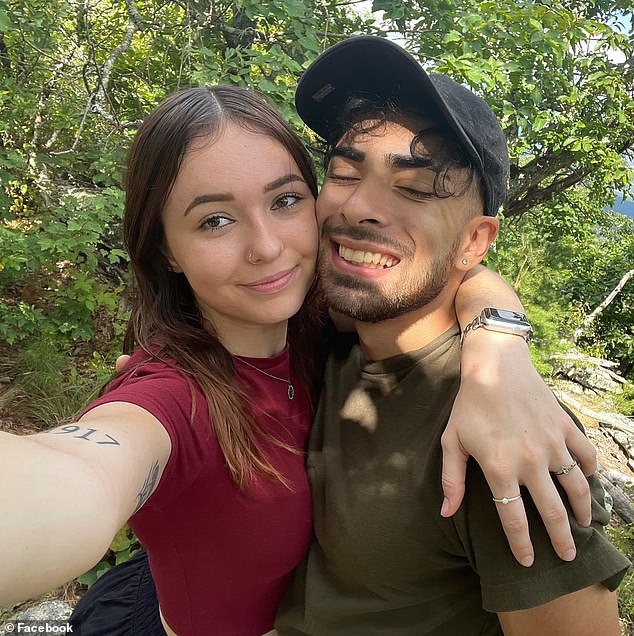 A female 'cult member' has pleaded guilty to murder after luring her victim and his girlfriend into a forest and fatally shooting him in August 2022.
Yasmine Hider, 21, accepted murder, kidnapping and robbery charges for killing college student Adam Simjee in court on Wednesday and now faces up to life in prison for her horrific crime.
The heinous incident took place on August 14, 2022, when Florida college students  Simjee, 22, and his girlfriend, Mikayla Paulus, 20, were driving near Cheaha State Park, Alabama.
The young couple were flagged down by Hider – who tricked them into pulling over and getting out by asking if they could help jump-start her car. Hider robbed them and then shot Simjee as he pulled out his own weapon in an attempt to defend himself and his girlfriend.
Krystal Diane Pinkins, who has been connected to Rashad Jamal's University of Intelligence 'cult' alongside Hider, faced her own trial earlier this week and was convicted of murder, robbery and unlawful use of a firearm during a crime of violence for her involvement with the incident in the Talladega National Forest.
Pinkins, 37, was sentenced after four days of testimony after evidence found that she aided in Hider's crimes by providing the firearm, planning the robbery and watching nearby in the woods, according to Northern Alabama's DA office.
The young couple had been driving to hike and see the waterfalls at Cheaha State Park.
Simjee pulled over to the side of the road to assist Yasmine Hider, who told the couple that her car had broken down and Mikayla Paulus helped her boyfriend work on the car for an hour until they realized that it wouldn't start – at which point Hider pulled out a gun on the duo and forced them into the woods.
Hider asked the couple to drop their cell phones and hand over their banking information – before Simjee pulled out a gun to protect himself and his girlfriend.
Simjee was fatally hit in the crossfire and was pronounced dead at the scene.
The robber was sent to the hospital to treat her wounds, where she was later charged with murder.
Simjee and Paulus were getting ready to begin the school year at the University of Central Florida in Orlando.
Content retrieved from: https://www.dailymail.co.uk/news/article-12598517/Female-cult-member-college-woods-guilty-murder.html.