Explained: The Unification Church scandal haunting Fumio Kishida's Cabinet in Japan
Published By admin with Comments 1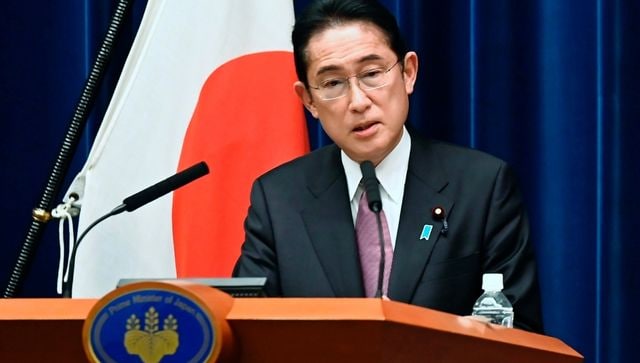 Four ministers have been sacked by Fumio Kishida in the past two months amid the Unification Church scandal that emerged following Shinzo Abe's assassination. The controversial religious group's deep political ties with the ruling party have caused public outrage and hurt the prime minister's image
Four ministers have exited Japanese prime minister Fumio Kishida-led Cabinet in the past two months. Kishida sacked reconstruction minister Kenya Akiba on Tuesday (27 December) amid the Unification Church scandal rocking Japan politics.
"I have made a heavy decision and submitted my resignation," Akiba told reporters after meeting the Japanese prime minister.
Former reconstruction minister Hiromichi Watanabe will succeed Akiba, Kishida announced as per Reuters.
Confirming Akiba's resignation, the Japanese prime minister said, "I take my responsibility very seriously as the one who appoints (ministers)".
"By rising to my political responsibilities, I hope to be fulfilling my duties as prime minister," Reuters further quoted him as saying.
In November, Japan's internal affairs minister, Minoru Terada, and justice minister Yasuhiro Hanashi had stepped down from their posts. Earlier in October, economic revitalisation minister Daishiro Yamagiwa had resigned over his ties to the Unification Church.
What is known about the Unification Church and how is it linked to the assassination of former prime minister Shinzo Abe? How has the scandal hurt Fumio Kishida? Let's take a closer look.
Content retrieved from: https://www.firstpost.com/explainers/unification-church-scandal-fumio-kishidas-cabinet-japan-politics-shinzo-abe-assassination-11896741.html.