EXCLUSIVE: NXIVM sex cult leader Keith Raniere could be moved to violent jail dubbed 'Guantanamo North' that houses terrorists for rest of 120-year sentence: Lawyers launch bid to stop transfer as he 'fears he'll be killed'
Published By admin with Comments 1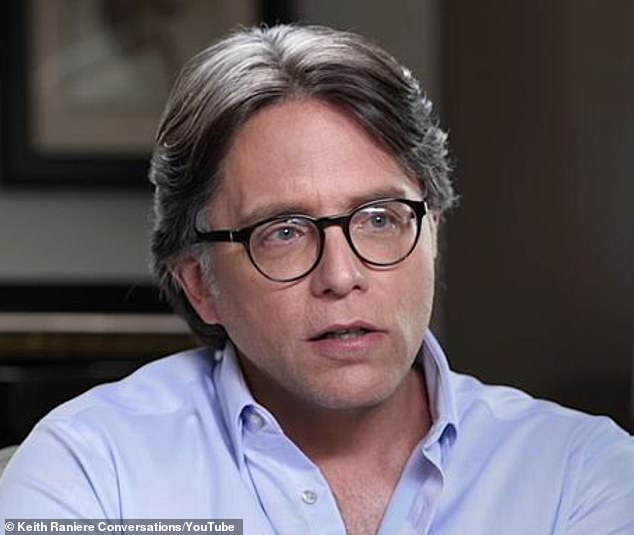 Sex cult leader Keith Raniere is set to be moved to a violent, highly-segregated prison to live out the rest of his 120-year sentence – as his legal team launches a bid to block the transfer because he fears he'll be killed inside.
Convicted criminal Raniere, 62, could transfer to one of the Federal Bureau of Prisons' two Communication Management Units (CMU) – known commonly as 'Guantanamo North' – which house some of the country's most violent offenders, terrorists, and extremists.
The cult leader was convicted in 2019 on charges of sex trafficking, forced labor conspiracy, wire fraud conspiracy and racketeering charges with underlying acts that included possession of child pornography, extortion and identify theft.
He was jailed at the US Penitentiary in Tucson, Arizona in January 2021 – but in September last year was the victim of an 'unprovoked' jail attack, his lawyers claim. As a result, he was sent to the prison's 'torturous' segregation housing unit for nearly 200 days.
Now, Raniere faces being moved to either the CMU in Terre Haute, Indiana or Marion, Illinois. The prison branches are designed to completely isolate prisoners from other inmates and the outside world.
Content retrieved from: https://www.dailymail.co.uk/news/article-11728709/NXIVM-sex-cult-leader-Keith-Raniere-moved-violent-jail-dubbed-Guantanamo-North.html.