EXCLUSIVE: Jada Pinkett-Smith defends using Scientology to homeschool her kids Willow and Jaden and claims it was BETTER than traditional learning
Published By admin with Comments 0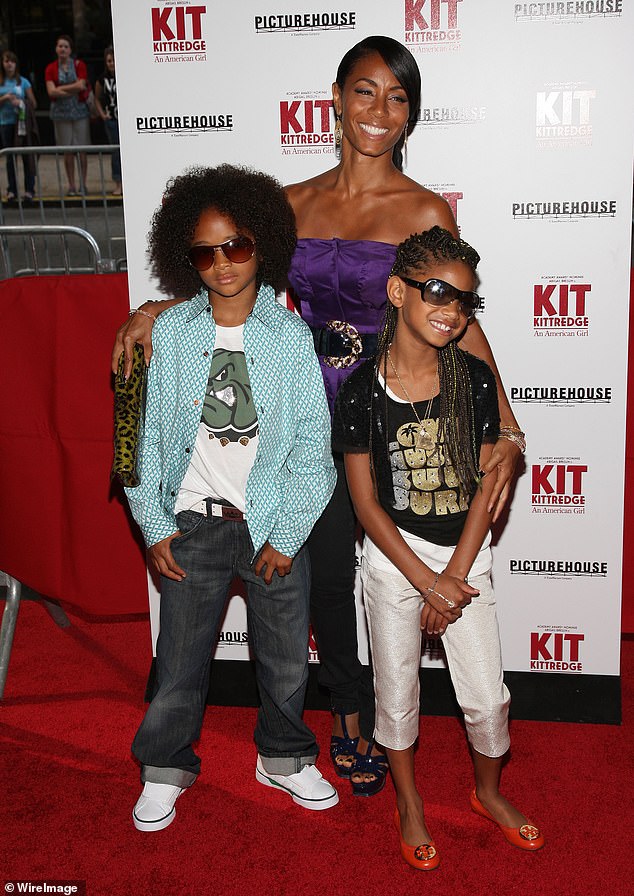 Jada Pinkett-Smith has defended her use of Scientology to homeschool her children and claimed it was better than traditional learning.
The actress writes in her memoir that it enabled Jaden and Willow to attain '100 percent proficiency with a subject' instead of just learning things by rote.
Jada denied she was a member of the Church of Scientology and said that for her it didn't have a 'stigma'.
She also claims that she sent her father to a Scientology drug treatment program and that within a month he went from being close to death to fit and strong, a transformation she calls a 'miracle'.
Jada's comments in her new memoir Worthy, come after years of speculation about her and her husband Will Smith's relationship to Scientology.
Content retrieved from: https://www.dailymail.co.uk/tvshowbiz/article-12641865/Jada-Pinkett-Smith-defends-using-Scientology-homeschool-kids-Willow-Jaden-claims-BETTER-traditional-learning.html.