Deaths linked to Kenya's doomsday starvation cult now surpass 400, officials say
Published By admin with Comments 0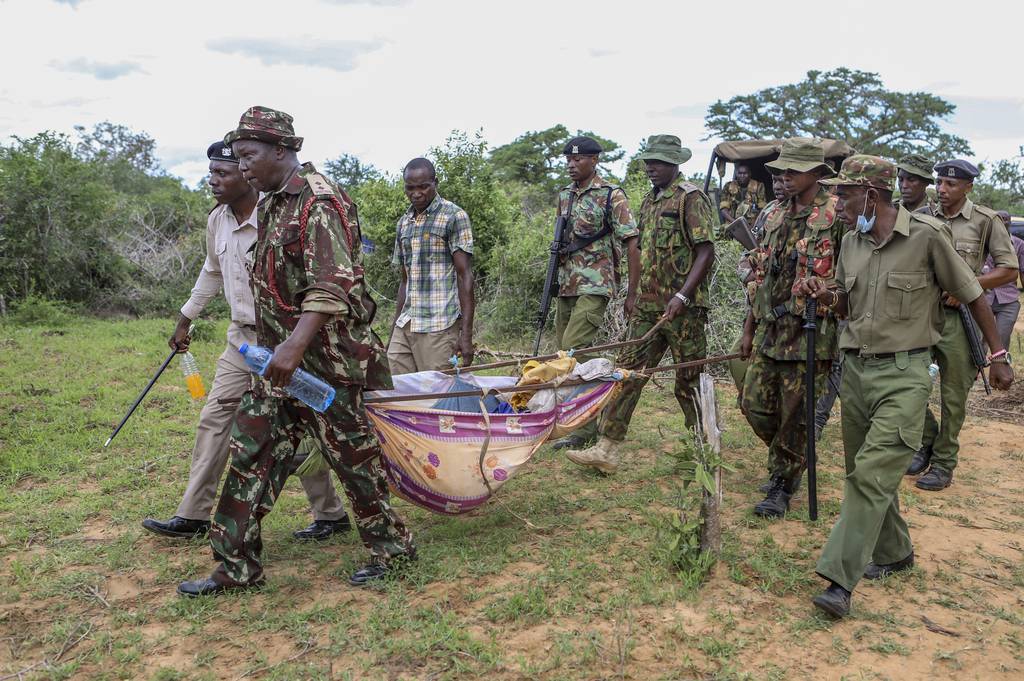 The number of deaths linked to a Kenyan doomsday cult whose leader said starvation would lead to Jesus has surpassed 400, authorities said Monday.
The total number of fatalities is now 403 with the exhumation of 12 more bodies, according to Coast Regional Commissioner Rhoda Onyancha, who said that 95 people have been rescued.
Pastor Paul Nthenge Mackenzie, the founder and leader of Good News International Ministries, is accused of ordering his followers to starve to death so they could "meet Jesus."
Mackenzie, who was arrested on April 14, denies the accusations. He is currently in police custody along with 36 other suspects, including his third wife, Rhoda Mumbua Maweu. They have yet to be officially charged.
In early April, Kenya police began investigating the small religious community inside the Shakahola Forest in the coastal county of Kilifi after a tip from a man whose wife and daughter had left Nairobi to join the cult.
Content retrieved from: https://www.nydailynews.com/news/world/ny-kenya-hunger-cult-death-count-pastor-paul-mackenzie-20230718-447w7aa47bfafpo6mcqt6d7ysu-story.html.