Danny Masterson Rape Retrial: Leah Remini, Date Rape Drugs & Scientology Take Center Stage; Prosecution's Opening Statement Displays Vigor Lacking In First Case
Published By admin with Comments 0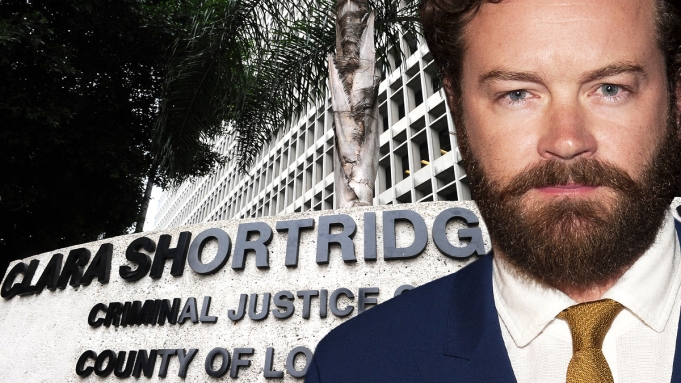 "This case is about the forcible rape of three women," said in Deputy District Attorney Reinhold Mueller in his opening statement for Danny Masterson's retrial on multiple rape charges today. "The evidence will show they were drugged," the prosecutor added of the three Jane Does at the heart of the Scientology spotlighting matter.
While still using language similar in scope to what the prosecutor had used in his first remarks in the former That 70s Show star's first trial last year, Mueller strategically shifted tactics this time for a more visceral approach on what he believed happened to Jane Doe #1 aka Jen B and the other women, including Jane Doe #3 aka Christine B who dated Masterson for several years, during the late 199os and early 2000s.
Detailing that one of the victims was "drugged and sodomized while unconscious" by "a man she loved," Mueller stated, laying newly explicit emphasis on the theory that the defendant used date rape drugs to incapacitate his victims. In the first trial the D.A.'s office strongly suggested but never truly came out to claim the "relatively famous" Masterson date raped the Jane Does by dropping something in the fruity drinks he mixed for the women in question.
Addressing the jurors directly as he spoke in a much stronger voice that last time and with a constant stream of images of the former Scientologists Jane Does on the nearby video monitor, Mueller bluntly told the panel that there would be no "expert" taking the stand on whether the women had been slipped something by Masterson. However, Mueller did say that a member of the LAPD toxicology unit will be testify how "common date rape drugs metabolize" and the whether "they are consistent or inconsistent" with the situations all three Jane Does described suddenly feeling not long after Masterson handed them a drink.
Content retrieved from: https://deadline.com/2023/04/danny-masterson-rape-retrial-scientology-date-rape-drugs-leah-remini-1235334767/.