Conspiracy theorist Alex Jones appeals $1.4 billion defamation verdict won by Sandy Hook victims' relatives
Published By admin with Comments 0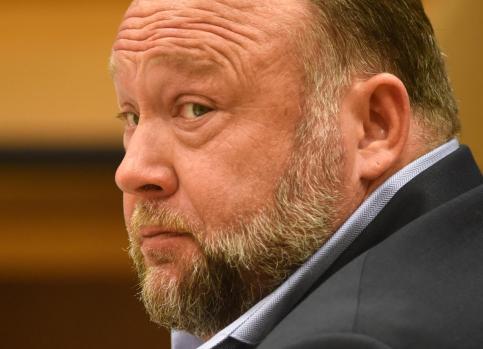 Conspiracy theorist Alex Jones filed his long-awaited appeal Friday of the $1.4 billion defamation verdict awarded to relatives of Sandy Hook shooting victims who persuaded a jury last year that his false broadcasts calling the school massacre a hoax caused them to suffer years of abuse.
The appeal, filed by Jones lawyer Norm Pattis with the intermediate state Appellate Court, is sharply critical of trial Judge Barbara Bellis and focuses mostly on her punitive default ruling that found Jones and his Info Wars broadcasts responsible for the abuse — before the case reached the jury — and turned what was to have been a defamation trial into a sensational hearing on damages.
Pattis wrote that the goal of the suits, brought by relatives of shooting victims and an FBI agent who was part of the law enforcement response, was to "silence" or "financially cripple" Jones. He said they almost succeeded because of the default ruling, which he described as part of a "bizarre set of trial Court rulings" that made a "mockery of justice."
The appeal argues as well that there is no evidentiary basis for the $965 million in compensatory damages that "shocks the sense of justice." And it claims that the additional $473 million in punitive damages awarded under the state's unfair business practices law should be thrown out because it wasn't proven that Jones knowingly broadcast conspiracy theories dangerous to the victims' families in order to drive internet sales at his nutritional supplement business.
But the bulk of the appeal is directed at the default ruling, a rarely used judicial punishment imposed on Jones for failing to play by rules requiring opposing parties in lawsuits to participate in the reciprocal, pretrial exchange of information, a process called discovery. The relatives complained in the run-up to the trial that Jones abused the process by concealing business records, in particular those showing how Sandy Hook hoax broadcasts affected audience size and sales.
Chris Mattei, the attorney who represented the Sandy Hook families, said Friday, "A careful and conscientious jury heard weeks of evidence before reaching its historic — and fair — verdict.
"One of Connecticut's most respected trial judges reviewed Mr. Jones' arguments against the verdict and rejected them," Mattei said. "The families will persevere in this appeal as they have all along. They will keep fighting to hold Jones fully accountable for his lies, in the hope that their actions will help protect other families in the future."
Bellis' default had the effect of finding Jones liable for the harassment the families suffered because, according to the ruling, his broadcasts to an audience of tens of millions inspired the threats.
Content retrieved from: https://www.courant.com/2023/06/02/conspiracy-theorist-alex-jones-appeals-1-4-billion-defamation-verdict-won-by-sandy-hook-victims-relatives/.