As elites arrive in Davos, conspiracy theories thrive online
Published By admin with Comments 1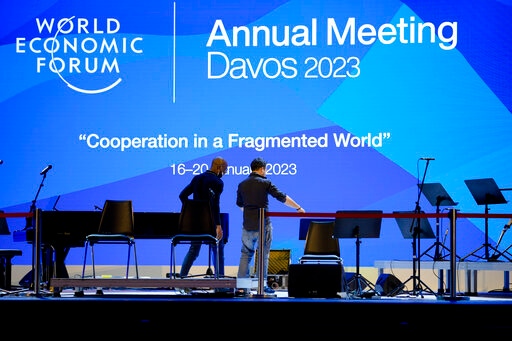 NEW YORK (AP) — When some of the world's wealthiest and most influential figures gathered at the World Economic Forum's annual meeting last year, sessions on climate change drew high-level discussions on topics such as carbon financing and sustainable food systems.
But an entirely different narrative played out on the internet, where social media users claimed leaders wanted to force the population to eat insects instead of meat in the name of saving the environment.
The annual event in the Swiss ski resort town of Davos, which opens Monday, has increasingly become a target of bizarre claims from a growing chorus of commentators who believe the forum involves a group of elites manipulating global events for their own benefit. Experts say what was once a conspiracy theory found in the internet's underbelly has now hit the mainstream.
"This isn't a conspiracy that is playing out on the extreme fringes," said Alex Friedfeld, a researcher with the Anti-Defamation League who studies anti-government extremism. "We're seeing it on mainstream social media platforms being shared by regular Americans. We were seeing it being spread by mainstream media figures right on their prime time news, on their nightly networks."
The meeting draws heads of state, business executives, cultural trendsetters and representatives from international organizations to the luxe mountain town. Though it's always unclear how much concrete action will emerge, the meeting is slated to take on pressing global issues from climate change and economic uncertainty to geopolitical instability and public health.
Content retrieved from: https://kstp.com/kstp-news/business-news/as-elites-arrive-in-davos-conspiracy-theories-thrive-online/.